Uber has collaborated with Disney on an activation that transforms the Uber rider app into a themed Rogue One: A Star Wars Story experience. The in-app experience, which Uber riders can opt into, will unlock special Rogue One: A Star Wars Story features as well as access to exclusive video content.
The activation will give Star Wars fans around the world an opportunity to see Star Wars' iconic starships replace Uber vehicle images, and riders will have access to exclusive curated video content within the app.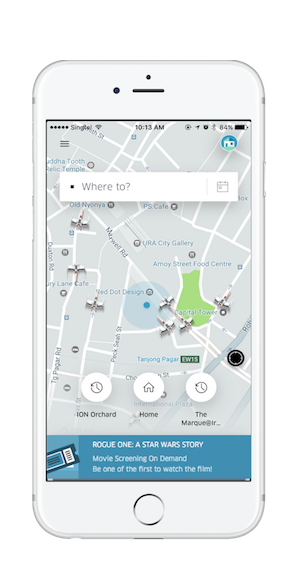 On December 12, 2016, between 9pm-11pm, riders saw a card in their pre-trip and on-trip feeds asking them to "Join forces with Uber" and opt into the Rogue One experience. Those who opted for Rogue One Star Wars experience, iconic star ships replaced cars on the map, and got access to the first piece of exclusive behind the-scenes content within the app.
On December 16, 2016, riders who had opted into the Rogue One experience will receive a "reminder" email encouraging them to take a trip opening weekend for access to a second piece of exclusive content. When they take a trip, they will see a feed card with part two of the behind the scenes content.
Uber riders in hundreds of cities globally will have the option to opt-into the experience from December 12-18, 2016.
This is not the first time Uber has partnered up with global giants to enhance user experience. Recently, in conjunction with Fashion Week, Uber and Topshop had partnered up for an activation which gave customers on-demand shopping sprees.