As the Chinese New Year preparations get underway for the annual holiday, Twitter launches the CNY-related emojis for the first time and partners with the Chinese news agency China News Service for a little fortune telling game.
Spotted any red packets on your social media lately? More than 1.3 billion Chinese people around the world will celebrate the Year of the Monkey on 8 February, and the global conversations about the holiday have also begun on Twitter.
To add to the festive mood, the social media has created the first Chinese New Year red packet (紅包) emojis for its users to send digital wishes of happiness and prosperity around the world.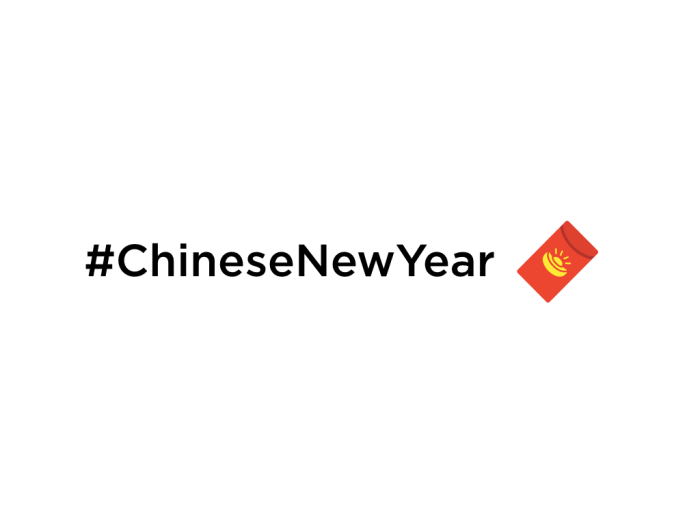 The special emoji will appear when users include any of the following hashtags in your tweets:
English:
#ChineseNewYear
#HappyChineseNewYear
#HappyCNY
#GongXiFaCai
#KungHeiFatChoy
#CNYfortune
Traditional Chinese:
#新春大吉
#恭喜發財
#新年快樂
#猴年
Simplified Chinese:
#新春大吉
#恭喜发财
#新年快乐
#猴年
Bahasa Indonesian:
#imlek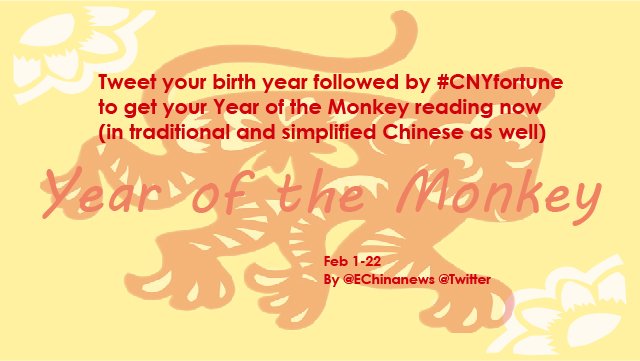 Besides the red packet, another tradition is to check your fortune for the upcoming year. Teaming up with China News Service, simply send a tweet with your birth year with the hashtag #CNYfortune and you'll receive a reply with a Year of the Monkey fortune tip based on your Chinese zodiac sign.