Technological advancements and ever-changing market dynamics are driving marketers into a new era of branding. At the second edition of MarketingPulse, leading Chief Marketing Officers shared tips and tricks for keeping ahead of the pack with innovative campaigns that embrace global trends and revealed how marketers should cope with crisis management.
Organised by the Hong Kong Trade Development Council (HKTDC), MarketingPulse is tailored for brand owners, c-suite level executives, advertisers, PR specialists, marketing and advertising agencies as well as brand consultants. As the premier industry event, attendees can learn from more than 50 globally celebrated marketing and advertising experts sharing their success stories and the latest marketing trends.
During the session, "Dear Brands, Let's Sail to the Future!", Marcelo Pascoa, Head of Global Brand Marketing, Burger King, said that to create something that shapes the future – becoming part of popular culture that people enjoy – you need to be fearless.
He laid out one method of being fearless is to poke fun of your own products. The 2018 spot entitled "Dogpper" put Burger King on screen in a way that would give the impression that its meat is actually dog food. Yet a negative wave never hit, as Pascoa explains: "Actually, there were no problems, just some comments in the phase pre-launch in Korea, where dogs are supposed to be smaller."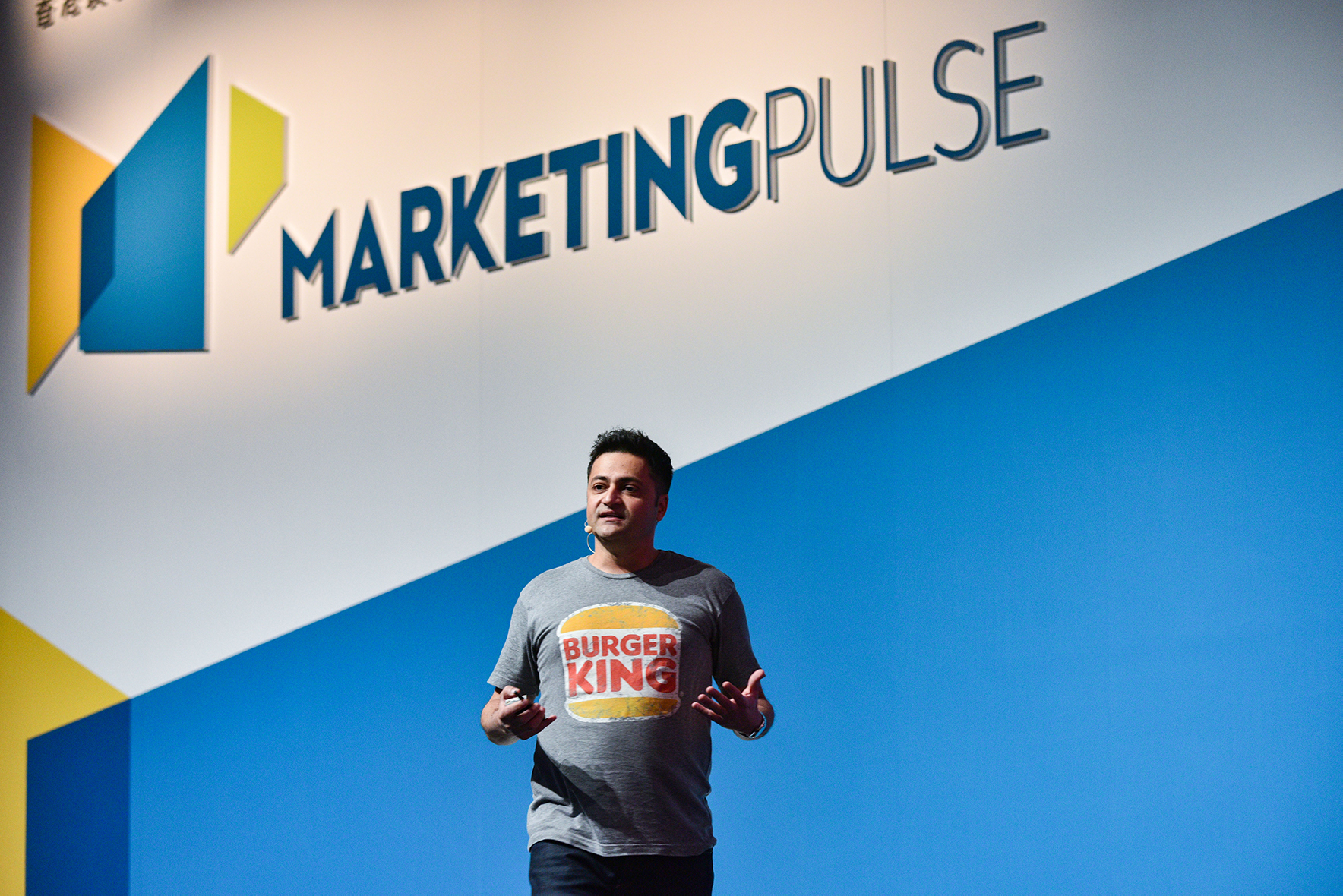 Commenting on what is the key to a successful brand nowadays, Pascoa said, "Innovating with products, creating an experience for guests, making fun of the competitor, but in a respectful way, as both Burger King and McDonald's work together to release products which are clean and connected to people's needs. We work together to change a culture, we have become customer-centric."
Crisis management for brands has been on the radar again following D&G's insensitive chopstick ad. Bozoma Saint John, CMO of Endeavor, shared her experience with Papa John's Pizza, put in charge of putting out fires after one of its campaigns was described as racist.
She explained that though it's essential for brands to have crisis management plans at the ready in case of disaster, many companies don't. Bozoma explained: "To solve the problem, companies need to look back at their culture, and at the same time understand that as companies are made of people, people make mistakes. They need to sincerely apologize."
More insights on various hot button issues and trends were also discussed at MarketingPulse. For example, the brands and marketers keen on capitalising on the potential market of Generation Z in China.
Winning these hearts and minds is a key challenge faced by marketers today. So, in the "Say Hi to the Cool China Gen Z" session, a panel of China experts, including Jude Chan, Head of Digital & Innovation of Zenith China, Publicis Groupe; Fu Peng, Director of International Business Department, JiangXiaoBai; Li Hui, Partner of Shanghai Yitiao Network Technology; and Fu Yudong, General Manager of South China Marketing Centre, Ocean Engine, discussed how to engage this modern Chinese age-group. They pointed out that it is a new tech-savvy and connected generation. Marketing strategies such as KOLs, mobile game, and offline experience are effective ways to reach them.
Another big takeaway was related to eSports. Major stakeholders in the industry shared the opinion that eSports is growing rapidly across different countries around the world and has become one of the industries with significant potential economic growth. ESports will be the "next big thing" in modern marketing and global brands are racing to tap the opportunities it presents.
Commenting on the success of the MarketingPulse event, Vincent Tsui Founder and CEO of Toast Communications said, "There is a lot of interaction among industry professionals at MarketingPulse this year. The marketing and advertising industry is facing dramatic changes. This conference motivates everyone to reflect on various problems and explore the way forward."
He added, "The internet era has seen the rise of many subcultures and we must spend more time to understand the cultural ecology. We must raise our international perspective to meet market challenges. MarketingPulse features speakers from all over the world to share their experiences. This helps broaden our horizons to explore opportunities worldwide."