The new Transformers movie, Transformers: Age of Extinction produced by Paramount Pictures, will hold its global premiere in Hong Kong tonight at the Cultural Center in Tsim Sha Tsui.
"We are very excited to be hosting the film's world premiere in Hong Kong where we were welcomed with great enthusiasm during production," said director Michael Bay.
"It's the perfect location to unveil the film ahead of its worldwide opening later this month. I hope the people of Hong Kong and China enjoy how we have showcased much of the region's unique and iconic scenery in the movie," he added.
[gallery link="file" ids="54630,54631,54632"]
See the movie's trailer below:
More behind-the-scenes shots of the film, which will hit theatres next Thursday.
[gallery link="file" ids="54634,54636,54635"]
As part of its marketing activities, after the premiere, the band Imagine Dragons will perform live on the rooftop of Harbour City. The band, consisting of members Dan Reynolds, Wayne Sermon, Ben McKee and Daniel Platzman, had written the song Battle Cry for the film.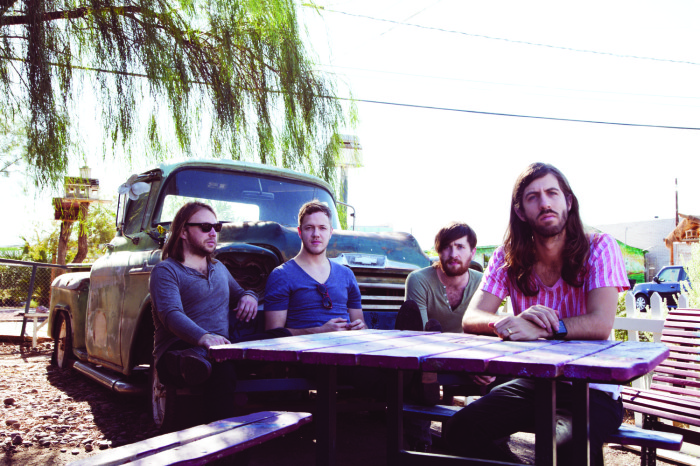 "We are incredibly lucky that Dan, Wayne, Ben and Daniel were available to work with us," Bay said.
"I remember being drawn to the emotion of 'Demons' and 'Radioactive' the first time I heard those songs and I knew I wanted that same energy and heart for this movie. They have created a really epic, otherworldly sound for 'Battle Cry."
Karen Tam, assistant general manager of promotions and marketing at Harbour City, said that unlike art installations and events promoting The Amazing Spiderman 2 movie in April where the shopping mall worked directly with Sony Pictures, the mall was approached by the concert's organiser Live Nation instead of Paramount Pictures.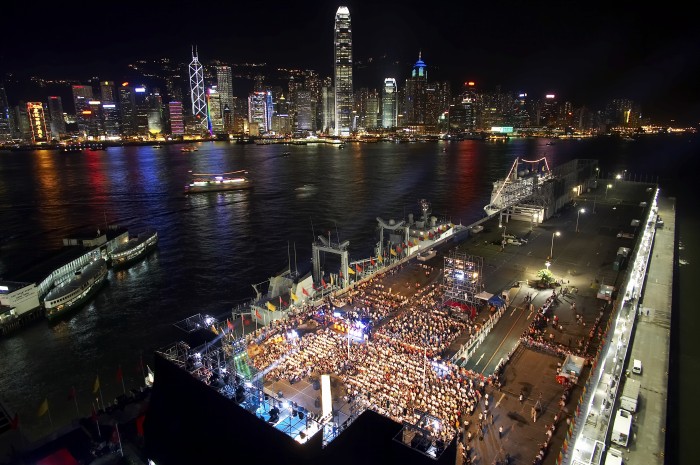 Photograph is courtesy of Harbour City
"Our rooftop is so Hong Kong with the iconic Victoria Harbour skyline in the background, showcasing its beauty," said Tam.  "It matches the film which has so many scenes shot in the city."
She adds that the live performance counts as a local initiative in the movie's global marketing campaign and forms part of Harbour City's overall branding strategy of building customer relations.
[gallery link="file" ids="54633,54643,54644"]