Reputation Institute has unveiled its latest study "China RepTrak 100 'How to win on reputation in China: Understanding Chinese vs. Multinational Companies'", which tracks and measures the reputation of major brands across China.
The report measures 7 dimensions, or attributes, of reputation to determine a brand's score and how it is perceived by the Chinese public: performance, products/services, innovation, workplace, governance, citizenship and leadership. The first result that pops out from the report is perhaps a bit worrying. Overall, brand reputation has dropped by 1.4 points, and by 2.7 points in China when compared to last year.
Across attributes of reputation (as consumers perceive them), innovation suffered the most in terms of reputation decline - it dropped by 2.4 points across the market for both local and global players.
On a more positive note, the attributes that saw an improvement in reputation were products/services and leadership. And while multinational companies still have a lead, the lead is shrinking - the average reputation for a Chinese brand came in at 63.8 points, while multinationals came in at 64.4 points. Chinese brand strength versus international companies lagged by 2 points.
On the flip side, Chinese brands align better with their customers "emotionally", according to the report. What the report calls 'emotional equity' is double that of multinationals.
The top 100 brands in China, global and local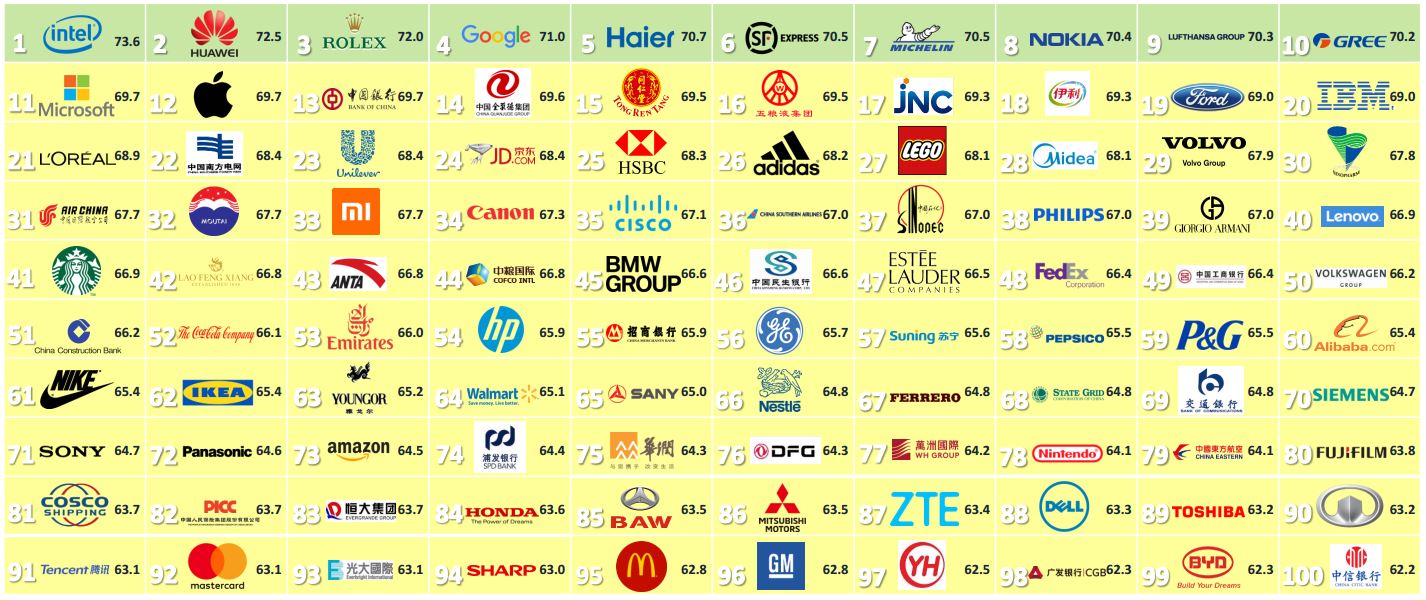 Top 10 local brands: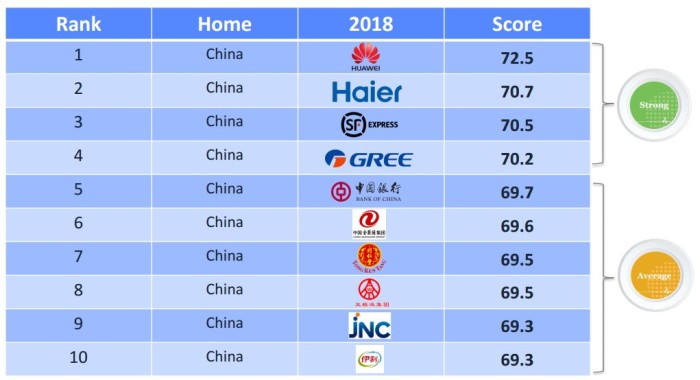 Top 10 international brands: