If you still need proof that the Philippines is taking social media by storm, here's the latest news – Time magazine just crowned two of its cities, Makati and Pasig, as the Selfie Capital of the World.
Sifting through a database of more than 400,000 Instagram photos tagged "selfie", Time ranked 459 cities to determine the "selfiest" of them all. Makati and Pasig were jointly named number one in the poll, with 258 selfie-takers per 100,000 people. Cebu City ranks 9th place.
Below is picture made by Alexander Ho showing how it looks like from a bird's view. Each yellow dot represents one Instagram junky taking selfies.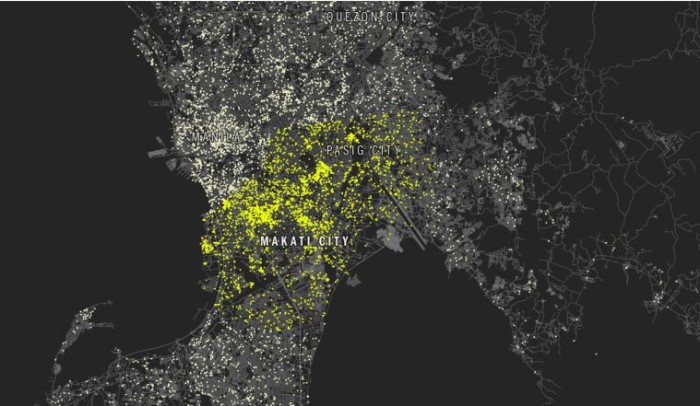 Compared to George Town, Malaysia at top 10 with 95 selfie-takers per 100,000 people, it's easy to see why these Philippine cities topped the charts.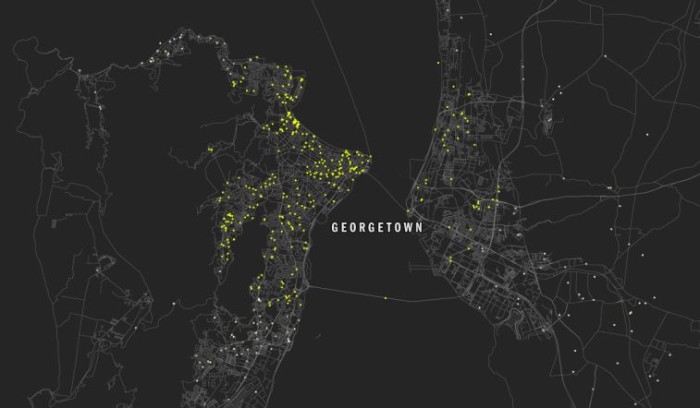 Its pervasiveness across social networks even in Facebook and Twitter means marketers can get creative and use selfies for engaging campaigns. But since its relevance may not last forever, creatives should definitely strike while the iron is hot.
There are a few selfie-focused campaigns that are really memorable, but here are a few worth noting.
Samsung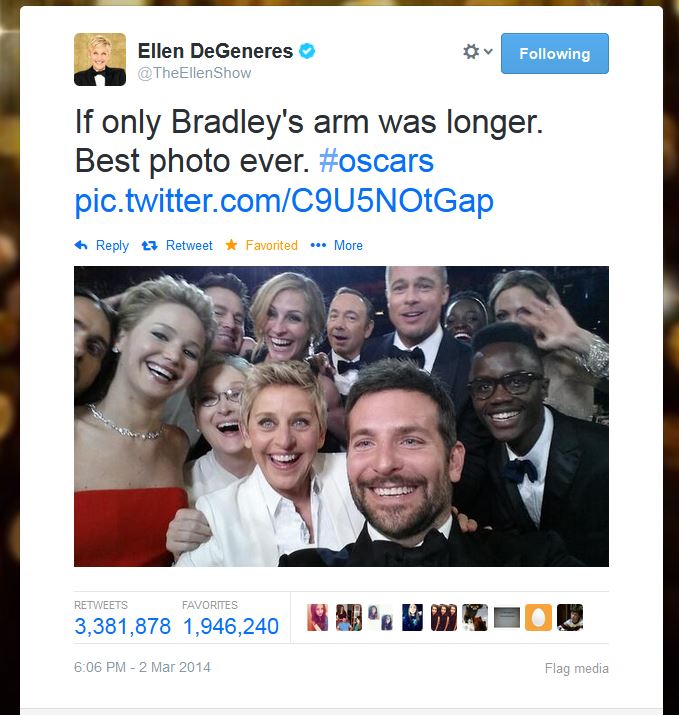 If you happen to live under a rock these past few weeks, the selfie above is currently the most retweeted post in the world. It was taken by Ellen Degeneres using her Samsung Galaxy Note 3 during the Academy Awards, giving the brand priceless publicity.
It also elicited a couple of giggles from the marketing industry when Degeneres switched to her iPhone for backstage pics. If you're planning to pull off a similar stunt, don't forget to tell your endorser to stick with the plan.
AMC's The Walking Dead  
Capitalizing on people's undying love for zombies, The Walking Dead created a branded camera app called Dead Yourself that lets fans turn their selfies into a photorealistic zombie and scare others using the hashtag #deadyourself. Best of all, the app's "Bite a Friend" feature lets them turn their friend's selfies into zombies too.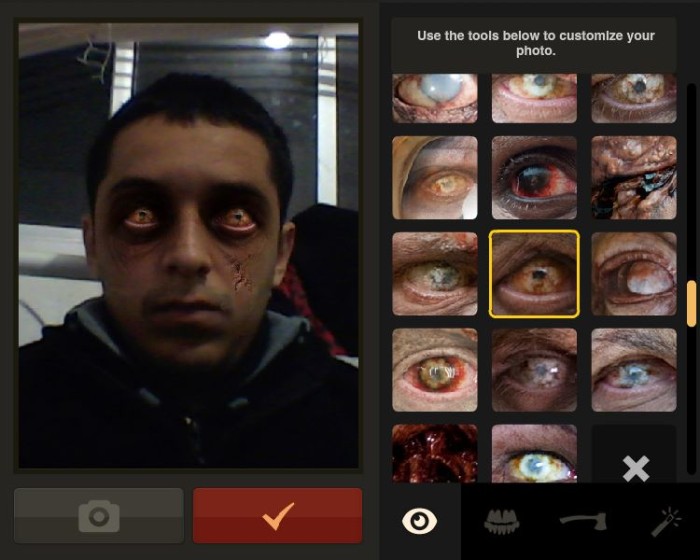 With over a million downloads, maybe it does pay to keep note that people are actually quite interested to see how they look like post-mortem.
Turkish Airlines
This Mediterranean-based air carrier hired two of the greatest living athletes - Kobe Bryant and Lionel Messi -- to have a selfie war around the globe featured in one-minute YouTube video. The result? 137 million views to date.
Dove's "Selfie"
Unilever brand Dove created this eight-minute short film called "Selfie" to breakdown stereotypes on beauty. Directed by Cynthia Wade for Unilever's Campaign For Real Beauty, it tracks the journey of teen girls and their mothers in Massachusetts as they take selfies to empower themselves rather than a means to merely conform.
BBDO Guerrero's #unselfie
BBDO Guerrero in the Philippines came up with #Unselfie last year to help mobilize aid for the victims of typhoon Yolanda.
It focused on intent rather than narcissism, asking people to write a simple donation call to action on a sheet of paper with the hashtag #unselfie and take a selfie while holding it. They are then asked to post the selfie photo on their profile page on Facebook, Twitter or other social networking sites as a way to show their support.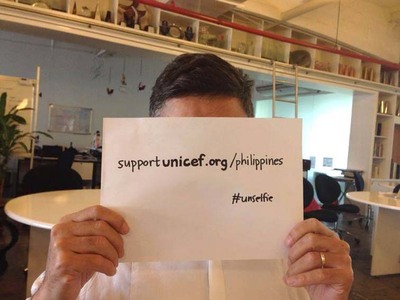 David Guerrero, Creative Chairman of BBDO Guerrero points out, "It will only take a minute. But it will go a long way. Let's do the right thing and help out millions who are still in need."
The Pope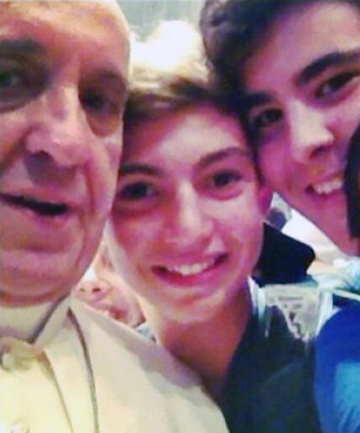 Yes, this is not a campaign for a brand but its value is no less true. One if 2013's most memorable selfies was from Pope Francis posing with a group of young visitors at the Vatican. It is a remarkable transformation for a 2,000-year-old institution widely known for its conservativeness – and puts an equally harsh light on brands who fail to utilize social media.