The CMO-CIO relationship has never been more intimate, alongside the technological developments for companies to seize digital opportunities.
Yet, the line between the chief marketing officer and chief information officer has never been more confused.
Julie Woods-Moss, CMO and CEO of Nextgen Business at Tata Communications, says the lines have blurred.
"Today's CMOs are looking at social, mobile and big data, as they are all interconnected," Woods-Moss said.
As a CMO, she has been putting more focus on bringing her team to engage with big data, especially in the context of social and mobile.
"While the CMO's role used to focus on advertising, sales and brand-building in the past, the rapid growth of internet brings social data and mobile data onto the CMO's agenda to understand the needs of increasing numbers of smartphone and tablet users," she said.
"Data scientists are dealing with customer data, competitor data, business data, etc. Most CMOs now have some big data strategies around cyber security, cyber-attack, respecting customer data security and corporate reputation management."
Since the use of big data to drive marketing will inevitably drive demand in computing power and storage, a new dynamic has emerged between CMOs and CIOs.
"CMOs now see CIOs as their new cohort in the boardroom. The job of CIOs can be more effective if they have a strong business sponsor. I see my role as being the sponsor for a strategic or marketing bet, and CIOs are one of the key people to help me to deliver.
"If CMOs want to get the best out of their CIO, they have to be able to talk the same language. Marketers have to understand technology," she stressed.
So what should CIOs be doing to adapt to the new media industry?
A recent Gartner study suggested that the two complementary goals in technology priorities that digital leaders should target were to renovate the core of IT and to exploit new technologies and tech territories, including digital design, data science, digital anthropology, start-up skills and agile development.
Gartner CIO report 3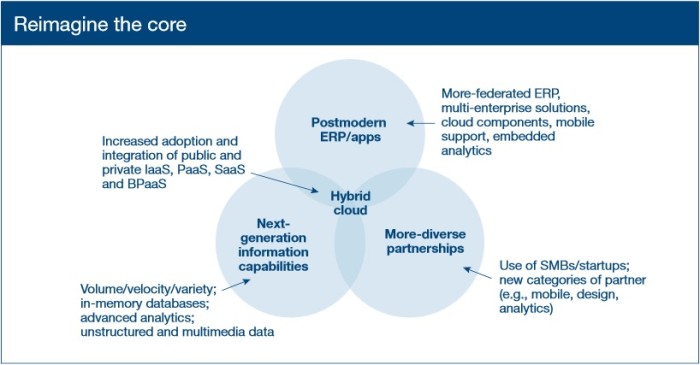 When new capabilities are required to survive the radical digital disruption, CIOs are showing anxiety around digital marketing.
The research shows 42% of CIOs express concerns over their lack of talent to face the fast-changing digital environment.
Gartner CIO report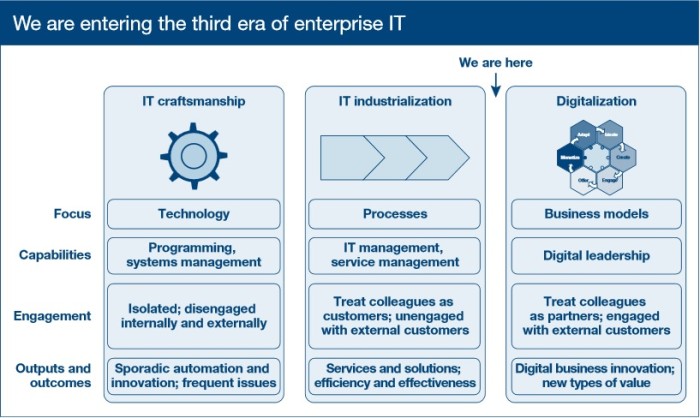 "So rather than trying to do things behind his back, I prefer to say, come and join my marketing meeting and get to know the people, especially those in digital marketing," Woods-Moss says.
In the midst of the digital revaluation, the line between the CIO's and CMO's roles in the changing industry is increasingly blurred.
Most organisational structures are about trying to get the right clusters in companies to deliver the most value.
At Tata Communications, CMOs report directly to the CEO as a strategic role; whereas in other organisations, CMOs usually report to sales, for which Woods-Moss said, "is not recommendable as it makes marketing tactical".
"We have clustered IT with product and engineering. Could there be clusters of IT with marketing? I don't know any structures like that right now. I'd say it's two to three years away.
"I think the most important thing is digital marketing and IT need to be close in product launches and in planning and in strategic positions. That's the first step."
Tata Communications' digital marketing team sees high integration with its product – a joint force between its digital and product team.
To cope with the digital revolution, Tata Communications is on a journey of investment in hiring more data scientists, IT and digital talents.
"We found if people stay with us beyond two years, they tend to stay with us for five or more years.
"My digital team is based in Silicon Valley. In India, digital marketers, particularly in big data, are found to move very quickly, changing their jobs every year. What we found is we have to work harder to recruit talents.
"But when they've come on board, they are likely to stay with us because we are a fast-pace company with interesting projects. Young talented people see their CVs growing by participating in really big projects."
In India, the average age of the employee at Tata Communications is 36 from a base of more than 7000 employees; 30% of which are located outside of India.