Remember the Nike Mag, the self lacing sneakers from the sci-fi classic Back to the Future movie? They have just become the most expensive pair of shoes in the whole world.
In a bid to raise funds for the Michael J. Fox Foundation's fight against Parkinson's disease, a pair of Nike Mag sneakers was sold for HKD $810k to an anonymous buyer at a live auction in Hong Kong on October 11.
Just set a new WORLD RECORD for the most expensive pair of sneakers ever at auction Worldwide!!! #nikemag @Nike ! Sold them for US$104k!!!

— Dragon8 Auctions (@Dragon8Auctions) October 11, 2016
The sneakers, inspired by Back to the Future Part II, contain new features such as automated and adaptive lacing and pressure sensors. 89 pairs of Nike Mag had been made available worldwide earlier and were drawn at USD $10 each, and Hong Kong's event is one of the three-city auction tours to distribute the remaining pairs.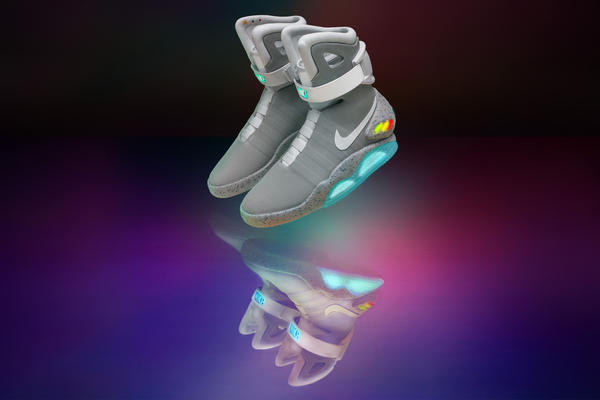 In addition to the Hong Kong event, there will be two more auctions of the Nike Mags – one in London later this month and one in New York at the MJFF benefit gala on November 12.
In case you forgot, watch this video extracted from Back to the Future Part II: