Facing the increasing prevalence of Weixin (Chinese version of Wechat), Tencent has launched a new campaign on CCTV to introduce a new function of another instant messaging software service, QQ.
It is also the first time QQ features celebrities in an ad, aiming to capture Chinese young audience with the theme of friendship.
In the TVC preview, Chinese actor Ryan Zheng Kai is disappointed that his friends, Chinese singer Zhang Liangying, South Korean artist Gary Kang Hee-gun and Chinese singer Zhang Bichen, cannot attend his birthday party.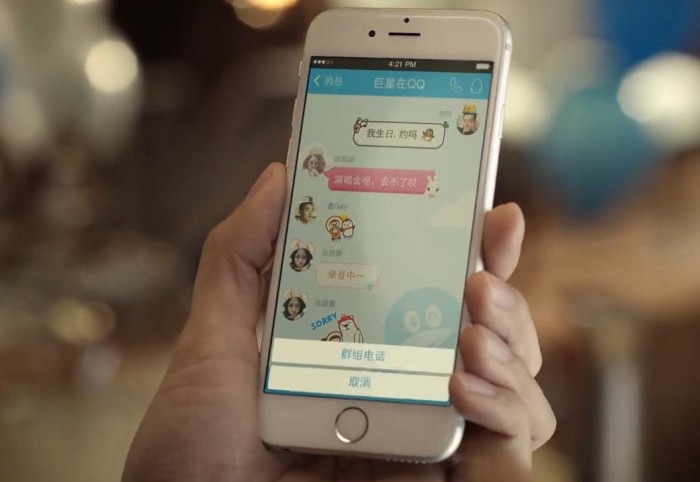 But in the full version of the TVC, his friends celebrate Zheng's birthday and share the joy together through their mobile phones by using QQ's latest group video chat function, highlighting users can create happiness through QQ anytime, anywhere.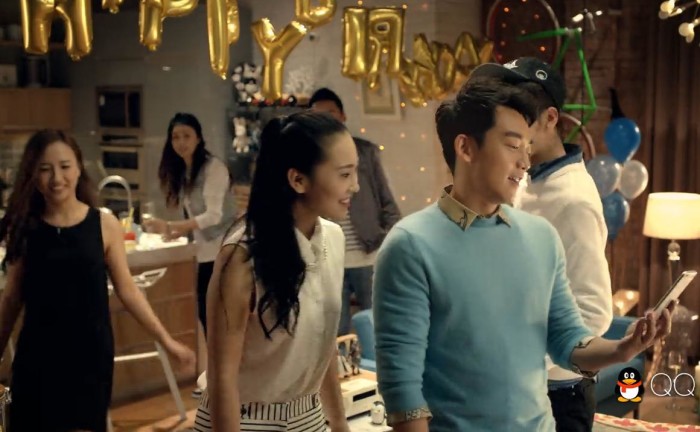 Watch the TVC preview here:
Watch the Full version of the TVC here:
According to Tencent's 2014 Q3 statistics, QQ had 820 million monthly active users, with a year-on-year increase of only 1%, while Weixin and WeChat had 468 million combined monthly active users, with a robust year-on-year increase of 39%.