To show the fun side in travel planning, Expedia is launching its biggest branding initiative yet this year with a new TV commercial starring internet celebrity Tat Gor (達哥).
The TV spot, along with a set of viral videos, will respectively debut on television tonight and on digital next week with the help of creative agency Secret Tour Hong Kong and Carat.
Tat Gor, known for poking fun at himself while playing video games, lends his humorous style to this brand push as it aims to introduce the offerings on Expedia website.
The campaign debuts with a billboard that has been rolled out across Causeway Bay and Mongkok MTR stations carrying brands from over 500,000 hotels and 400 airlines offered on the Expedia website.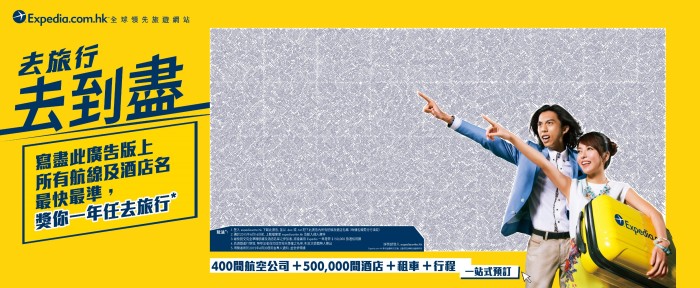 The first one who submits all the travel brands featured on the billboard correctly will win a HK$ 150,000 prize of free flights and hotels for a year.
A series of viral video featuring Tat gor will be releasing on social media to share his personal travel experiences in places like Yemen and his unique approach to travel.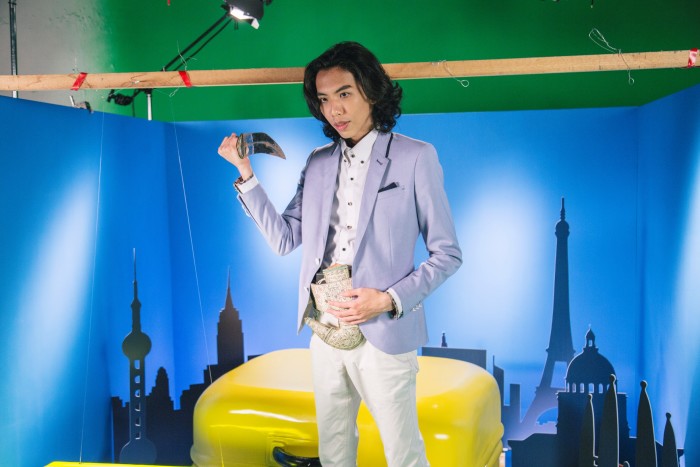 "Here at Expedia, our biggest goal is to inspire travel. We are thrilled to work with internet sensation Tat Gor," said June Tsang, marketing manager of Expedia Hong Kong.
"Through this multi-dimensional campaign we aim to appeal to Hong Kongers through a personality they know and love and show the fun of travel and adventure."
"I love adventure travel and pushing my boundaries," added Tat Gor. "I am really interested in learning about cultures that ate totally different to Hong Kong which is why I chose to travel to Yemen in 2009. I always choose to book through online travel agencies such as Expedia as they are flexible and help me to make my dreams of adventure a reality."
The campaign will run until 16 June.
Credit:
Client: Expedia HK
Agency: Secret Tour Hong Kong
Creative director: Jennifer Yip, Stephen Chung
Senior Art Director: Shana Choi
Copywriter: Jay Ng
Artist: Justin Lau
TVC director: QLeg, Alternate Ltd.
Teaser video director: Yeung Chun Yin
Programming: CodeCodeNuts