Chinese electronics retailer Suning Holdings Group has signed a strategic partnership with Europe's leading football club F.C. Internazionale Milano (Inter Milan), acquiring a majority stake in Inter Milan for US$306 million (RMB 2 billion).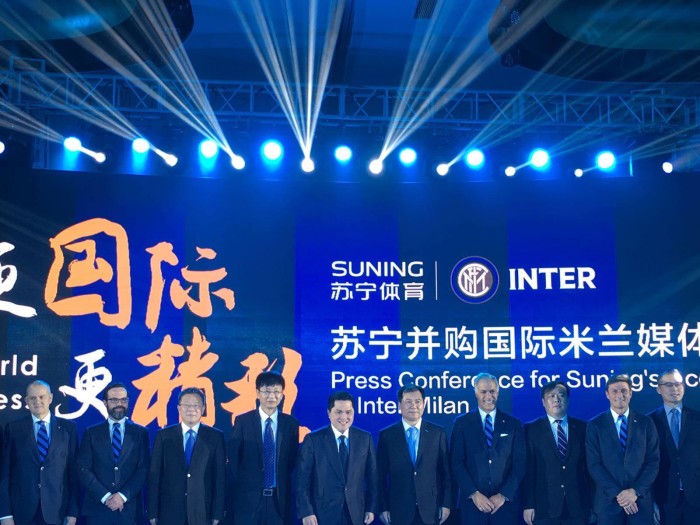 International Sports Capital will become the sole minority shareholder in the Club and Erick Thohir retains his position as president.
Internazionale Holding will cease to be a shareholder and former president, Massimo Moratti, will exit the Club.
Inter's management team will remain unchanged, with Roberto Mancini remaining as manager and Michael Bolingbroke staying on as chief executive.
The acquisition shows the continuous effort made by Suning in the development of the sports industry.
Late last year, Suning purchased a local Chinese Super League team in Nanjing and named it Jiangsu Suning F.C.
Chairman of Suning Holdings Group, Jindong Zhang, said: "This (The acquisition) will not only improve Jiangsu Suning F.C.'s technical set-up and operational capabilities, but will also help Suning to grow internationally, enabling us to become a household brand name in Europe and across the world."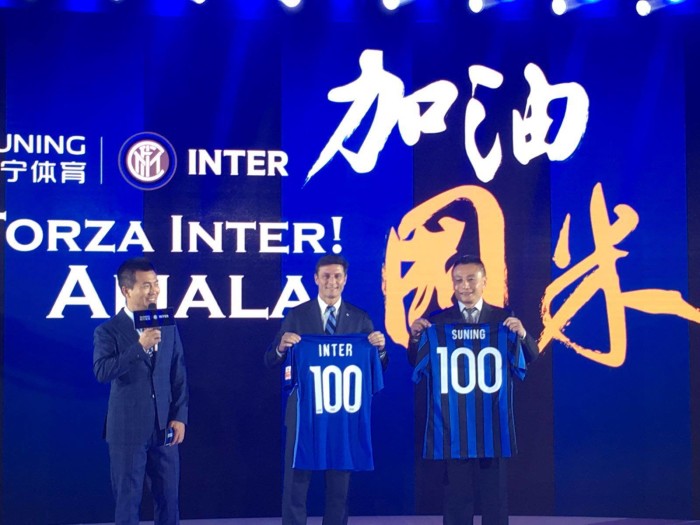 With regards to the future development of Inter Milan, Zhang stated: "This is an unprecedented opportunity for Inter Milan to grow further in China, and China will become the second home of Inter Milan."
"In addition, Suning's capital investment and abundant resources will enable Inter Milan to return to its glory days and become a stronger property able to attract top stars from across the globe," added Zhang.
Inter Milan, founded in 1908, has won 18 Italian Serie A league titles and three UEFA Champions League trophies, but has been struggling to keep up with other top-notch soccer clubs in Europe in recent years.