This was a sponsored post by Nugit under the Master Report series.
Brand marketers often ponder two major things – one, how to capture the attention of their audience, and two, how to make them remember key brand messages. With investment within the neuromarketing space projected to rise at a 10.20% CAGR from 2017 to 2025 (source: Global Neuromarketing Solutions Market, a new research report by Transparency Market Research), it's clear emotions are a key driver to persuade audiences.
Until the day comes when neuromarketing is fully realised, how do we get into a consumer's mind? Especially within the digital space? The answer sounds relatively simple: you follow their "clicks" and use that data to tell them a story they want to hear.
But while it is easy to buy into the power of data, many feel the data world is not accessible and approachable enough to be used freely, confidently and quickly. This Master Report will help you understand the roadblocks some brands face, the case behind data storytelling and how to use data insights to unlock more revenue.
While data is one of the most important tools a marketer has in their toolkit, many are still struggling to make sense of it, let alone gain insights they can leverage from it.
Despite the large number who agree that data analytics, artificial intelligence (AI), automation and the Internet of Things (IoT) are set to be the biggest disruptors of business for a long time to come, new research from the CMO Council and RedPoint Global has shown that brands will need to do more to harness the power of analytics.
The research, as reported by CMS Newswire, revealed that only 7% of marketers surveyed in early 2017, say they make real-time, data-driven decisions across both their physical and digital touch-points. The biggest factor quoted for this is because only 5% are able to see the bottom-line impact of engagements in real-time because their current processes require too much manual work in connecting their data from various disconnected systems.
When data is disjointed and does not offer a clear flow, it:
Prevents marketers from being able to provide compelling data storytelling.
Disables insightful decision-making that can be backed by data. In turn, brands are then unable to connect with audiences on a deeper level or drive more conversions.
The case for data storytelling
Storytelling in the digital space is essentially turning raw data into visuals with stories and meaning. The ability to transform data into visual stories that anyone can act upon – from individuals to teams and even external audiences – is a vital tool for sharing and decision-making, not just within organisations, but with audiences as well. This is because people don't make decisions based on numbers, they make decisions based on a story.
In a recent study by Prysm, a leading digital workplace platform provider, it was found that:
80% of organisations report more accurate decision-making when using data visualisation tools.
86% of companies report faster decision-making through data visualisation.
81% noted that the tools improved customer behaviour insights.
65% of information gets retained by people when paired with an image, as opposed to 10% without visuals.
Given the above, why wouldn't you be storytelling? It's clear that while the velocity and volume of data has changed, how the human mind processes data has not changed – we're still very visual, which makes good design very important in analytics.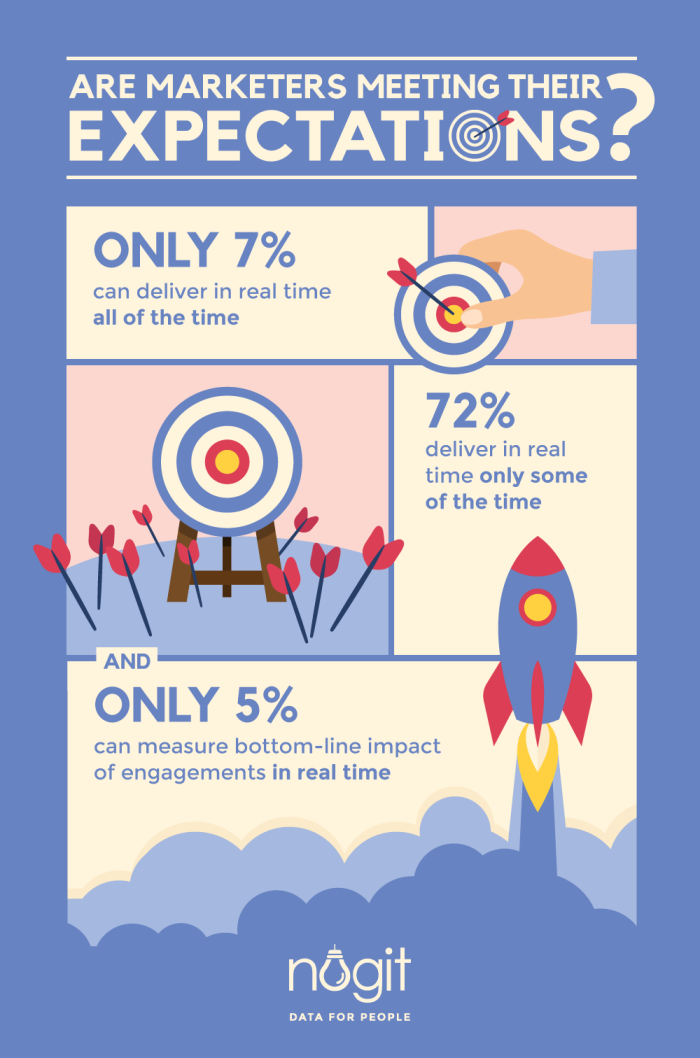 How to tell a good story
If you're new to data storytelling, then it's important to keep the following three main points in mind throughout:
Never start with trying to fit in all the data points into your story. Instead, try crafting the story by thinking of your key objective first. In order to tell a good story, you want to communicate your message across clearly and cut out noise, which brings us to point number two.
When building a story, ask yourself – what do they (the audience) already know, want to know, need to know and don't need or want to know. Good stories build partnerships, not just sell. They relate to the audience and provide meaningful information that they can act or make a decision on.
Focus on what's measurable and actionable. This will vary business to business, and be dependent on the stage it is at as well. For example, presenting your data to an internal team is going to be vastly different from a presentation to external vendors or investors. It's not about skewing the data, but rather picking out the data that is relevant to your audience.
You don't have to be an analyst to tell a good story
It's clear to see that good data stories capture your analysis at specific points in time and highlight important insights: it tells true or real-time stories. They don't just inform you of what has happened, or worse, justify what's already happened. Good data storytelling relates insights on what is happening as it happens, so people can make informed decisions to alter course. Over the years, technology has made it possible to tell these stories easily without high-level technical knowledge.
Companies such as Nugit transform business data into visual data stories which are easy for people to understand and share. The future will see high-frequency data storytelling that is not just easy to read, but also easy to digest and able to be acted upon quickly. So if you're not telling good stories yet, then it's time you learnt how to.