While digital and IT professionals continue to be in hot demand, sales and marketing salary increases in Hong Kong will remain flat in 2016, the latest Robert Walters salary survey shows.
Additionally, the growth of startup in Hong Kong in 2016, will place additional pressure and competition on the recruitment market. The need to grow market share and revenue as well as ongoing development in digital and e-commerce will drive the demand for sales and marketing professionals, the report shows.
See the full chart here: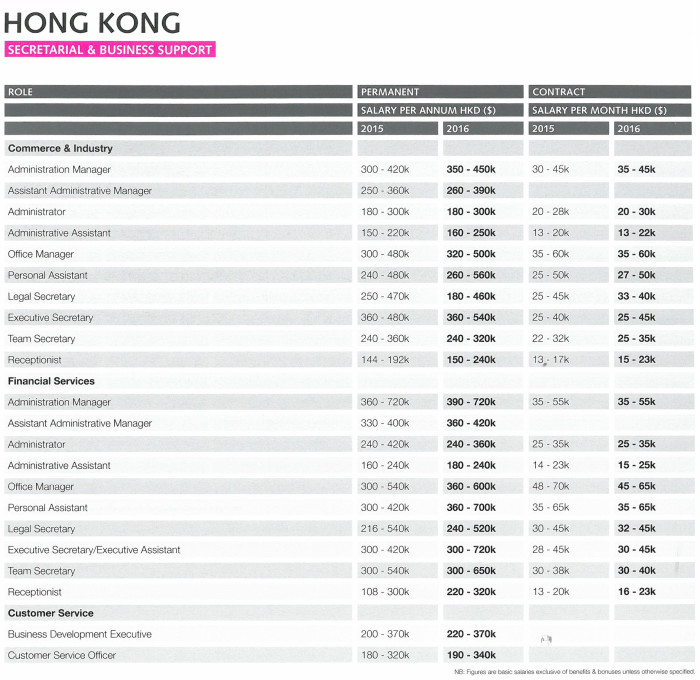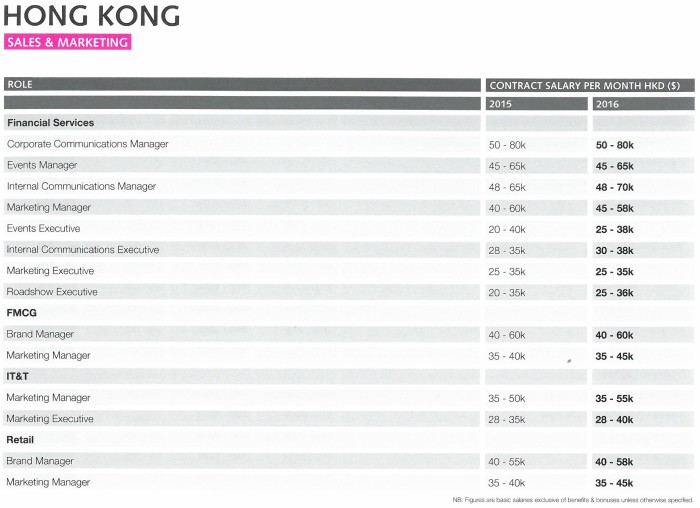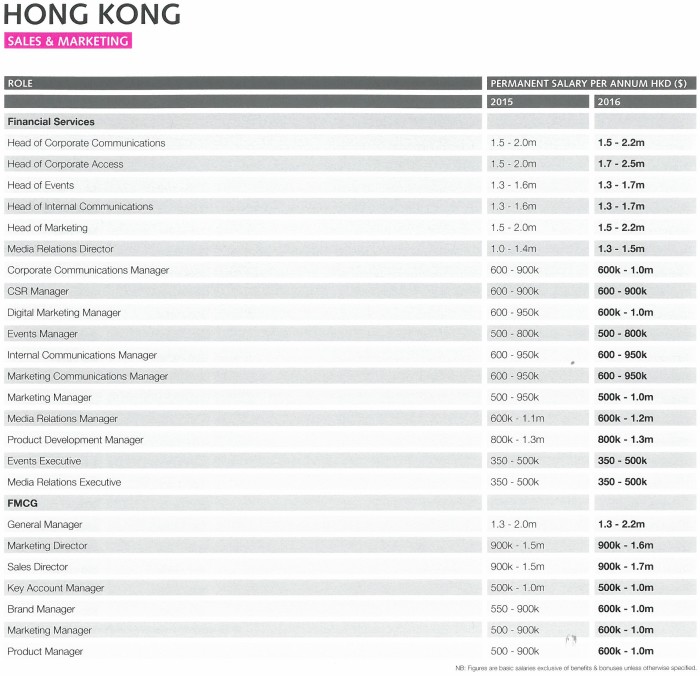 The report suggests that there's only 10-15% average salary increment for job-movers.
The rising popularity of cloud technology, digital, mobile and big data will continue to drive the demand for IT professionals. Companies are predicted to seek out digital marketing and social media specialists to help build their brands.
Meanwhile, financial technology is expected to be a particular growth area – established companies typically seek sales professionals to drive business growth while smaller operations and start-ups typically search for candidates across the full spectrum of skill sets.
With more policy support and private investments in fintech, more companies are expanding in Hong Kong which will further fuel the competition for talent.