The spread of independent coffee shops across Hong Kong is resulting in international coffee chain Starbucks, which is often accused of using poor quality coffee beans, putting more effort into promoting the quality of its products to stay ahead of the game.
For the first time in Hong Kong, Starbucks is opening its doors to customers and taking them on a "coffee experience journey" at a pop-up event at Cityplaza from 12 to 29 March.
"Our work goes far beyond the coffee counter – we want to share with the public exactly how our coffee is made and our in-depth knowledge from years of experience," said Norbert Tan, executive director at Starbucks Hong Kong and Macau.
"It's this, plus our passion for everything coffee, which has been critically important in defining the unparalleled Starbucks craft."
The experiential campaign takes visitors on a four-stage journey of coffee discovery. The first session allows visitors to virtually visit the coffee farms and see where and how the coffee beans are grown, harvested, washed and dried. It is followed by a more educational session which shows a variety of Starbucks' roasting spectrums.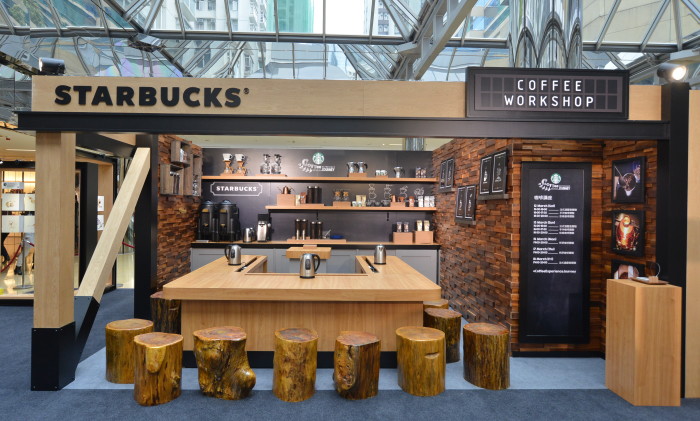 Then visitors can learn the different brewing methods – from a "coffee masters" class at the venue, which goes with a "cupping class", allowing visitors to learn how to describe the aroma, acidity, body and flavour of coffee.
[gallery link="file" ids="129989,129990,129999"]
The journey wraps up with a coffee-tasting session hosted by the coffee masters.
Additionally, the experiential pop-up will exhibit more than 100 iconic Starbucks white cups hand-drawn by Starbucks' Hong Kong partners and local art lovers who drew inspiration from the coffee and the local community.