Sprite has launched its latest summer campaign "Release your summer in 100 ways", encouraging China's post 90s generation to go offline and enjoy their summer. Outside.
Collaborating with Isobar, the brand has developed 100 different summer activities divided into six categories, focusing on food and drink, fashion, travel, sports, party and entertainment.
Based on these categories, Sprite has created 100 different designs for their packaging, depicting the activities.
By scanning the QR code on the Sprite can, consumers can play a fun mobile game for a chance to win coupons for a number of different summer activities, most of which require them to get offline and outside.
The brand has also partnered with MoWeather, the leading Chinese weather app, to encourage people to go outside when the weather gets warm in their city.
When the temperature gets to 35°C or above, users can download coupons and walk into selected McDonald's to get a free Sprite.
For consumers who do prefer to stay at home, they can also enjoy their summer days playing mobile games, watching customised online cartoons, or download coupons for a variety of online activities.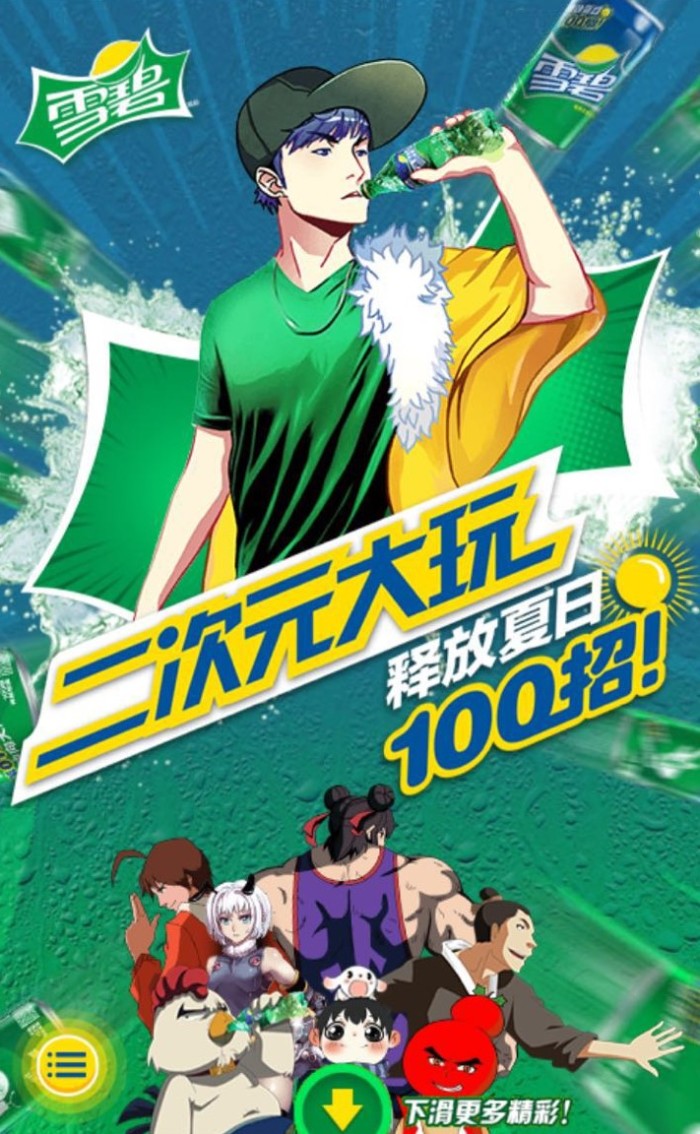 Rohan Lightfoot, managing director of Isobar Shanghai, said a good digital campaign should be able to affect consumers' real lives and make it easier for brands to engage with them in the real world.
"The Sprite summer campaign is a good example: by using digital tools, we encourage consumers to get off the Internet, to embrace the summer and to love the brand.  "