Snapchat has just reported its earnings for the first time since it went public two months ago, and the numbers have failed to impress.
The messaging app giant hits 166 million daily active users at a growth rate of 5%, which puts it behind Instagram Stories, which has already passed 200 million users. Snapchat's year-on-year growth rate continued to drop as well, falling to 36% year-over-year from 48% in Q4.
Right after the announcement, Snapchat's shares were down nearly 25% in after-hours trading.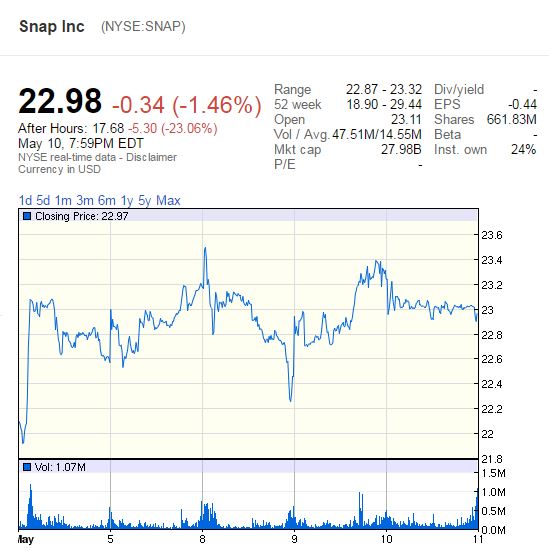 Snap also reported net losses of $2.2 billion for the quarter, with $2 billion of it coming from stock-based compensation after the company's IPO.