Traditionally the unloved child in the marketing mix, the PR discipline has often been pushed aside for advertising, with PR seldom being picked as lead discipline.
However, with data and digital taking centre stage in communications of the future, there remains great potential for the function to carry greater clout.
WPP chief Sir Martin Sorrell has been putting his vote of confidence behind the function, talking about looking to invest further in the discipline, despite admitting that advertising has traditionally been more of a leader.
Recent developments show PR agencies however, still looking to find their edge in the marketing mix. Many PR agencies such as GolinHarris (Read also: Can PR agencies be as creative as ad agencies?), Edelman's Zeno Group and WeberShandwick are picking up disciplines from the ad agency model in an attempt to gain clout.
Marketing sat down with Cathy Calhoun(pictured below) , chief client officer of WeberShandwick, who said that the agency has set up a studio system of videographers, art directors, producers - to push deep into the content model. She adds that the kind of talent the agency has been hiring has seen a drastic difference.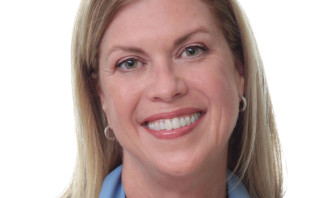 "We are hiring more from ad agencies, publishing – specific creatives – digital strategists – creative technologists – in the States, we hire on a close to one-for-one basis - a non-traditional PR person for a traditional PR one," she said.
This then begs the question – what skills does the PR person of the future need, I ask Calhoun, who says she comes from a "classic PR" background.
Borrowing a quote she heard in a presentation, Calhoun said: "In communications you have to have part Madison Avenue marketing – part Hollywood entertainment and part Silicon Valley technology. It's really true."
"You have to be able to think and write – fundamental – but you have to be really energized by change and seek out innovations, without being afraid of it. The skill set is truly different right now," said Calhoun.
Ten years ago the industry was far more focused on "strong executers – people who could write, think on their feet, get the job done quickly and flawlessly". While these are important, the landscape, as well as clients' issues have changed. "Strategic thinking, business acumen, creativity and an innovative mindset are more important than ever," said Calhoun.
Marketing spoke to leaders and senior PR professionals to ask how the necessary skill set for the trade has changed. What should the PR person of the future need? Here's what they had to say:
Damon Jones, communications director, P&G Asia
What are the vital skills a top PR professional of today needs to succeed?
On top of the basics – creativity, outstanding writing, flexibility and being digitally-savvy, top PR professionals demonstrate superior business acumen.  They understand both the fundamentals and the nuances of their company's (or client's) business and as a result, are able to influence the strategic choices in a way that both creates value short term and the right-to-win through superior reputation over the long term.
What advice would you tell a newbie looking to have a top notch career in PR?
Get up from your desk!  I'm amazed at the number of "professionals" who take a myopic approach to their daily work, burrowing away on the next release or program, without investing in true relationship building.  One of our most important contributions is our ability to understand the intersection of different audiences, whether it's media, influencers or other external stakeholders or the needs of different departments inside your own company.
Do you think these skills have changed from say, what were the vital skills needed a decade ago?
When I started my career many years ago, we had the luxury of time – for research and when needed, for re-writes.  While the core skills are largely consistent, the time we have to apply them in a considered manner has changed dramatically, which translates into approaches that require a greater between balance data and intuition.
Tarun Deo, managing director Singapore and Southeast Asia, GolinHarris
What are the vital skills a top PR professional of today needs to succeed?
You need to be a specialist instead of a generalist – I don't mean that from an industry specific point of view but a skills set point of view. The PR agency of old is dead and today's firms need to be communications firms where specialists and specialisms rule.
What advice would you tell a newbie looking to have a top notch career in PR?
Figure out what you are good at. Are you a Strategist - an insights, analytics or research person; or a Creator – in terms of content, design, production, video or photo specialisms that can transform insight into terrific creative content; or a Catalyst – a super manager and organizer of resources and terrific at client service and solving clients problems or a Connector: someone who loves working with the media – both online and offline and understands and appreciates the nuances and influence of social platforms.
There are so many terrific opportunities at PR firms today but the progressive ones like us at Golin, want and need specialists and have created a terrific structure to attract, nurture and retain them in our business.
Bob Pickard, chairman, Asia Pacific, Huntsworth
What are the vital skills a top PR professional of today needs to succeed? 
PR professionals are arguably the world's most powerful information workers, so they should be able to apply the latest technologies to the task of stakeholder relationship management across multiple communication dimensions. They need to understand the science of persuasion and must master the art of relationships. The best PRs are instinctive networkers who know how to connect and inspire communities, while thinking like media producers who tell and sell compelling stories.
What advice would you tell a newbie looking to have a top notch career in PR?
The ability to take constant complexity and distill it into compelling simplicity will be more important than ever. Comfort with ambiguity will also be key, along with the capability to assimilate multiple stimuli and improvise continuously. Also, having a high IQ might get some talents a job offer, but actually it is their EQ or emotional intelligence that tends to determine how high they will rise through the ranks - and how quickly.
Do you think these skills have changed from say, what were the vital skills needed a decade ago?
The technology has advanced and timeframes are more compressed, while accelerating change has become so unrelenting that 'slow pokes' need not apply to the PR agency of the future. Today we need people who can stay on top of things and not just get swept along in the rapid current of the daily workflow. At the same time, people who can command focus and carve out time for thinking to create campaigns will have an edge over those who just know how to click and forward and react to maintain a more everyday tactical 'appearance of activity.'
Jonathan Sanchez, managing director and co-founder, STAND Limited (a leadership & sustainability consultancy)
What are the vital skills a top PR professional of today needs to succeed? 
It's only about purpose: in 20 years of hiring, developing and mentoring talent, the core attribute a PR professional today requires is purpose. By this I mean, a point of view, a personality, a belief system, knowing your true North. These beliefs may not always match the clients, but clients don't hire PR agencies to agree with them. Individuals that know what they stand for impress leaders, drive change and inject passion and commitment into a bloated industry that appears to be lacking both.
What advice would you tell a newbie looking to have a top notch career in PR? 
Understand that this is a fast moving market, so you need to read everything, absorb information, stand for something and have a point of view. You also need to understand, beyond the traditional definition of PR, what work you can do, what you can offer, to help a company both do well and do good. The PR industry is starting to lag behind the most important and desirable organisations in terms of sustainability, trust, ethics and leadership. These areas of engagement go far beyond what you know about digital channels, Twitter or Weibo.
Do you think these skills have changed from say, what were the vital skills needed a decade ago? 
I believe the fundamental skill set of a genuine public relations practitioner is similar to what it was ten years ago. To be clear, in 20 years I still haven't met many genuine PR people - as I see it! The role of a public relations professional today is to be a diplomatic service to clients and stakeholders; to be a mirror of the geopolitical environment the organisation lives in,  to be the moral compass of the company. I will always hire and work with people who grasp the importance of cultural, civil and societal impact above those who have large address books, or a large Twitter following.
[Image from Shutterstock]