Separating tradition and newer digital platforms is no longer an ideal way of running a campaign, because true creative ideas are not platform dependent, says Leo Burnett creatives Alfred Wong and Brian Ma.
The deputy executive creative directors say clients are increasingly demanding traditional agencies to offer an integrated solution incorporating traditional and digital media.
"It used to be that there are big ad agencies, digital agencies and even social media agencies. Clients would visit these agencies and give the brief multiple times for the same campaign. Now, we are beginning to see that clients want their messages to be conveyed through one voice," said Ma.
"This means more clients want so-called traditional agencies to give them a total solution."
The advantage of the digital space is that it is relatively unexplored compared to traditional media and thus offers more space for creativity.
"There are many more possibilities in this space. TVCs have been done to death - what you've thought about has probably been done. In the digital space, there are so many things that haven't been done before. Will you be first? It's a very new and exciting world for creativity," Ma said.
But one of the limitations would be that even if you want to implement a certain idea, the technology may not yet be mature or it could be so expensive that it exceeds your budget, Wong adds.
Below are six tips to get you started on optimising your social media strategy.
1. Be an interesting conversational partner
In traditional media, marketers were the conversation-starters asking customers to listen to their messages and join the conversation.
"Now it's not like that. Consumers are creating their own conversations in their social networks and we have to find a way to join the conversation," Ma said.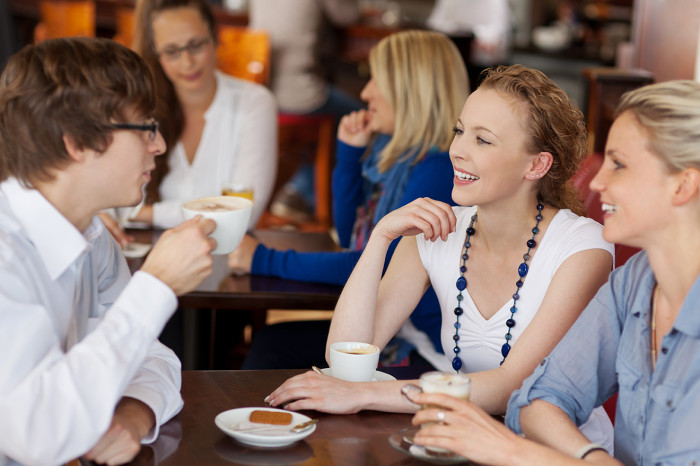 He adds that it is crucial that the brand message is skillfully incorporated into social media dialogue as if you are becoming a friend of the customer in their social network because social media users hate anything that is hard-sell.
Just like conversations between friends that go beyond superficial small talk, social media tries to go deeper in the interactions with the customer.
"Traditional messages are spread out horizontally but social media is a vertical conversation," said Ma.
It is also important to contextualize these conversations in the long-term relationship you will have with the customer on social media.
"After I watch your TVC, no matter how great it is, I only remember it in the moment. Social media is life-long, not many people would delete stuff on it every now and then, just like how you would rarely delete contacts from your phone book," Wong said.
2. Don't sit on your Facebook fan page
For Wong, if you simply have a fan page on social media, you don't count as having done social media marketing.
"Creating a fan page is like creating the homepage to your web site a decade ago," he said.
"People have said that content is king and how it's all about big data over and over again. But what kind of content are we talking about? Not everything you put up there is good content - you need to spark people's interest."
He says the fan page is like the door to your shop and extra effort is needed to get people to enter and make purchases.
The same kind of effort is needed to get page views and impressions.
"You need unique content- someone to do research, take photographs or collaborate with magazines. You need to put in effort. That's how social media might lose out to TV," Wong said.
3. Carefully adjust the level of engagement to suit your audience
Customer engagement is the buzz world in the digital marketing space but setting the appropriate level of engagement to generate a response from your target audience is a judgement call.
Wong said, "Hong Kong people are relatively apathetic and sometimes even lazy. They like to share and like things but they would rarely participate. That's why you need messages that give a sense of urgency or they have to be very interesting."
At the heart of it, Ma says it is because of the way Hong Kongers were brought up.
"Growing up, in school, when a teacher asks you a question, no one would in the entire class would raise their hand. This is cultural," he said.
Ma notes that marketers have a higher rate of success if they ask Hong Kong users to answer simple questions without sharing too much personal information or to do some simple engagement activities such as Instagram photographs rather than asking people to write an essay or produce a video.
Forums are another favourite of Hong Kong audiences because they don't mind using text to exchange ideas with other people.
4. Give up some of the branded cliches
"We are all human, would I look at something if I knew it was an ad? I definitely wouldn't," Ma said.
However, it takes trust and openness on the client's part to give up typical branded messages such as logo shots and tag lines to get people to pay attention to a social media message.
Ma said, "Usually if you don't have the branded stuff, the client would say that there's no focus. But when you are using social media to sell an ad, you have to think about what you need to do to deliver the results. Agencies and clients need to have a consensus on this in order to produce successful campaigns."
"Nowadays, clients are gradually willing to accept this because they are starting to understand that if you want something to go viral, it won't happen if you mark it with a big logo."
5. Don't underestimate the cost of social media campaigns
While it's not a bad idea to start creating a presence on social media, Ma says brands should go beyond simply being territorial and taking over metaphorical plots of land in the social media space to doing something unique that others aren't doing.
He said, "You have to invest a certain amount of resources into doing something different. It's not bad to have a presence but sticking to the basics means you can't utilise the full potential of social media channels."
Seeing social media as a free media and campaigns as low-cost is the wrong way to go, Ma adds, because for example, in some cases, a brand might need a team of people to answer questions and comments from users on social media platforms around the clock.
6. Respond humbly to negative comments
Some brands may be hesitant to go all out in social media campaigns because it is a two-way communication channel where people joining a fan page can leave both positive and negative comments.
"It's just like how if you posted a photo on social media, you would be very conscious of and sensitive to the fact that someone might judge you negatively. It's human nature," Ma said.
He says that ideally, brands' responses to negative comments on social media should be similar to the way hotels respond to bad reviews on the Internet.
"It's about how you manage your social media channel. For example, even after people leave negative comments, a hotel manager would write back in a way that puts you at ease and you would still book the hotel despite the negative reviews," Ma added.
[Image]: Shutterstock