Alibaba may have its biggest Singles' Day ever when China's digital shoppers jump online tomorrow to snap up products from right across the retail spectrum.
Data from KPMG shows that this year's Singles' Day will feature more than six million products from over 40,000 merchants and more than 30,000 brands from 25 countries, including the US, Europe, Japan and Korea.
Last year, shoppers spent over RMB$57 billion on Alibaba's sites Tmall and Taobao and no one wants to miss out on Chinese cash this year. For the first time Macy's and Costco will join the festival along with Uniqlo which recently switched to TMall from rival JD.com.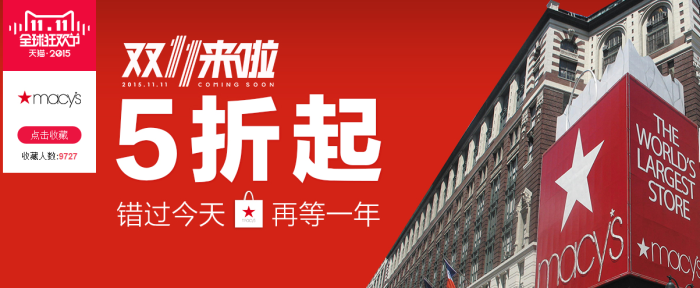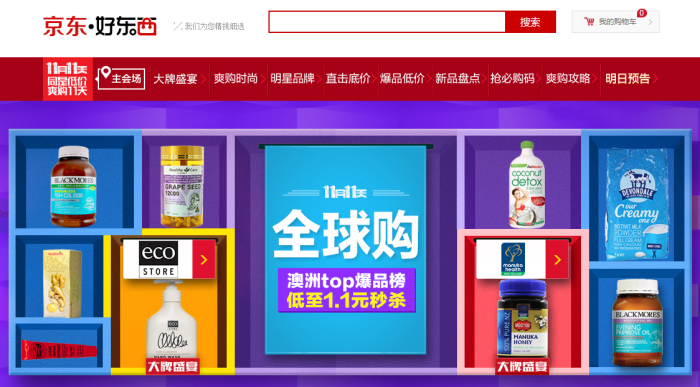 Jessie Qian, partner in charge of consumer markets at KPMG China, said she expects Singles' Day spend this year to be bigger than ever.
She says that popular categories such as bags, women's apparel and cosmetics, have recently seen a significant increase in spending, along with watches and jewellery.
"All these illustrate that online luxury shopping is set to grow as Chinese consumers are growing increasingly more comfortable with online purchasing."
Alongside the enormous clout of Chinese shoppers, on display tomorrow will be the market power in China's domestic e-commerce sector, cross-border capabilities, logistical networks and the strength of its e-commerce ecosystem. More than 1,000 retail brands with 180,000 offline retail locations across approximately 330 Chinese cities are expected to participate in this event.
In an interview with Marketing, Nicholas Kontopoulos, global head of fast growth markets & marketing innovation at SAP hybris, said the future of retail is one where data and technology are being fully utilised to deliver the best customer experience.
"It is now possible to analyze the complete history of customer transactions and identify individual shopping habits, patterns and motives that drive behavior; the wider the variety of data collected, the better businesses are able to market through the correct channels.
"Retailers who focus on combining data and digital technology to deliver a better customer experience will unlock the ability to give customers what they want – a more relevant, personalised and convenient way to shop."