A majority (77%) of senior Information Technology Executives placed high importance on digital transformation and classified it as a vital contributor of their organisations' worldwide strategy to drive business growth, said NCS' study Solutions for Urbanised Future (SURF) Emerging Technologies Maturity Index 2015.
Singapore's senior management seems to be heading in the right direction as 58% of local CIOs indicated that senior management today promotes and support technology led business transformation initiatives. This number is 5% higher as compared to 2014.
Businesses in Singapore are also now placing more importance on their ability to retain customer (22%), drive innovations (19%), and manage cost of operations (15%) to accelerate top-line growth.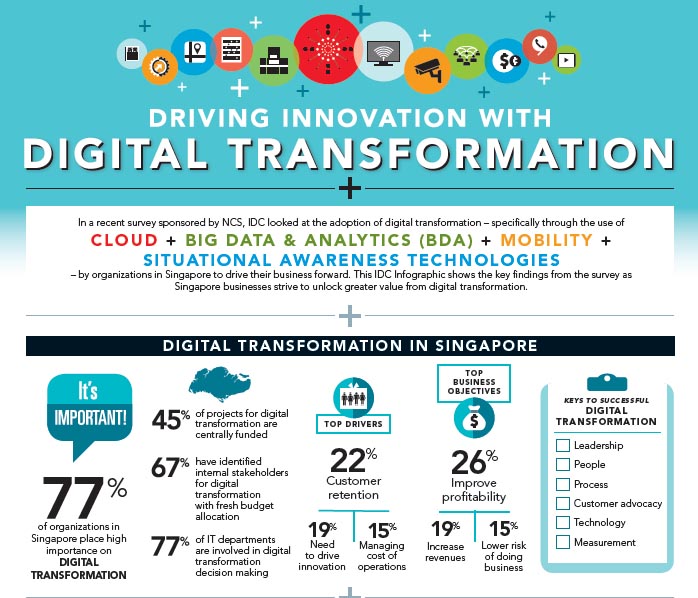 "This year's findings highlight a more mature digital transformation environment in Singapore. The emphasis is on building sustainable business models by leveraging technology to drive top-line growth," said Chia Wee Boon, CEO of NCS.
Chia added that businesses in Singapore should take advantage of Big Data, Business Intelligence and Analytics as well as real time technologies to boost service delivery and operational excellence.
[gallery link="file" ids="96759,96760"]
The study also found that technologies such as cloud, mobility, cybersecurity, Big Data & analytics (BDA) and Situational Awareness (IoT) are top of mind for Singapore CIOs.