Demand for sales and marketing professionals with a specialty in content marketing strategy and execution will continue to be robust in the second half of the year. According to a report by Ambition, this is especially in the areas of social and mobile, along with those who are experts in SEO.
In the online and digital space, professionals possessing sales experience and have moved into a marketing position will continue to be in demand. Experienced candidates who can grow the business and brand by creating marketing partnerships across retail, travel and banks will also be sought after. This includes professionals who have the ability to broker negotiations, whilst being hands-on with online paid media campaigns.
Here's a look at the salary guide for sales and marketing professionals by sector for the second half of the year: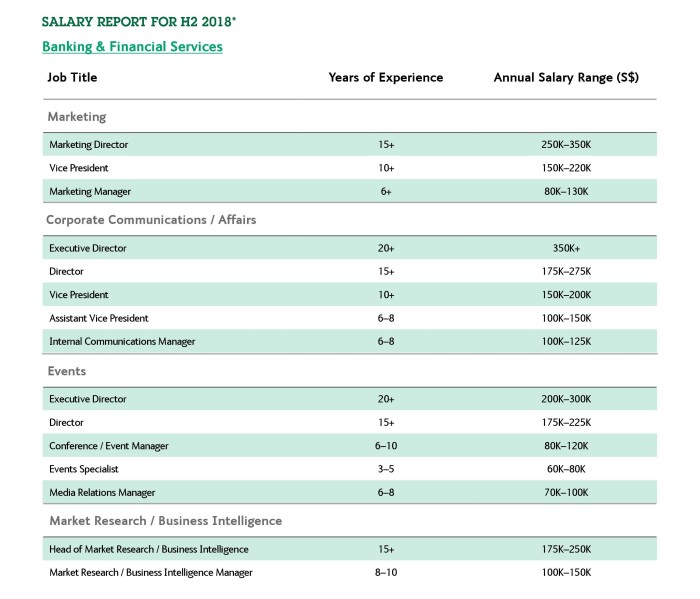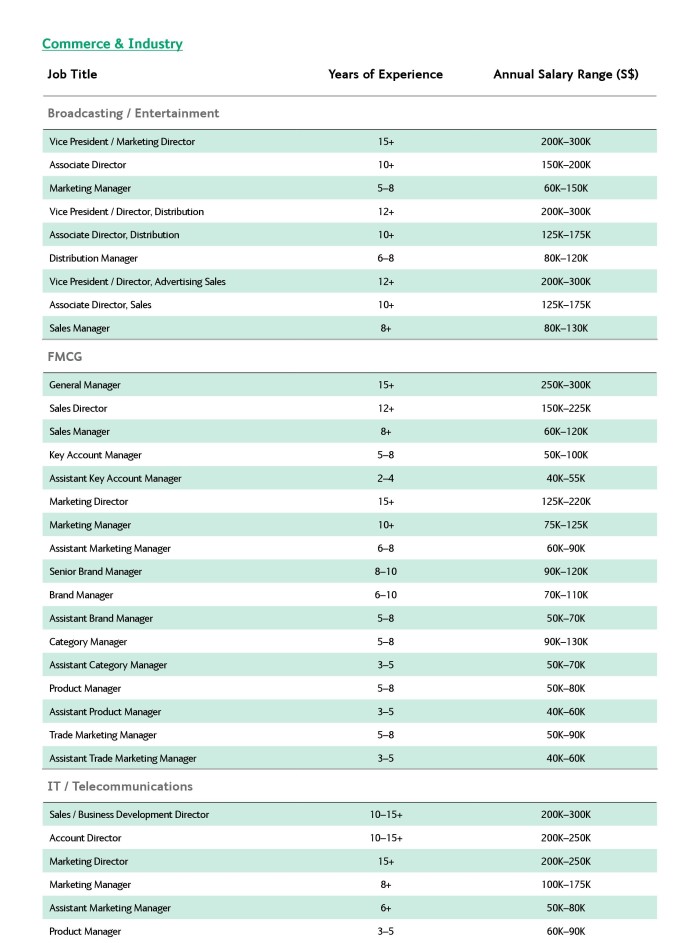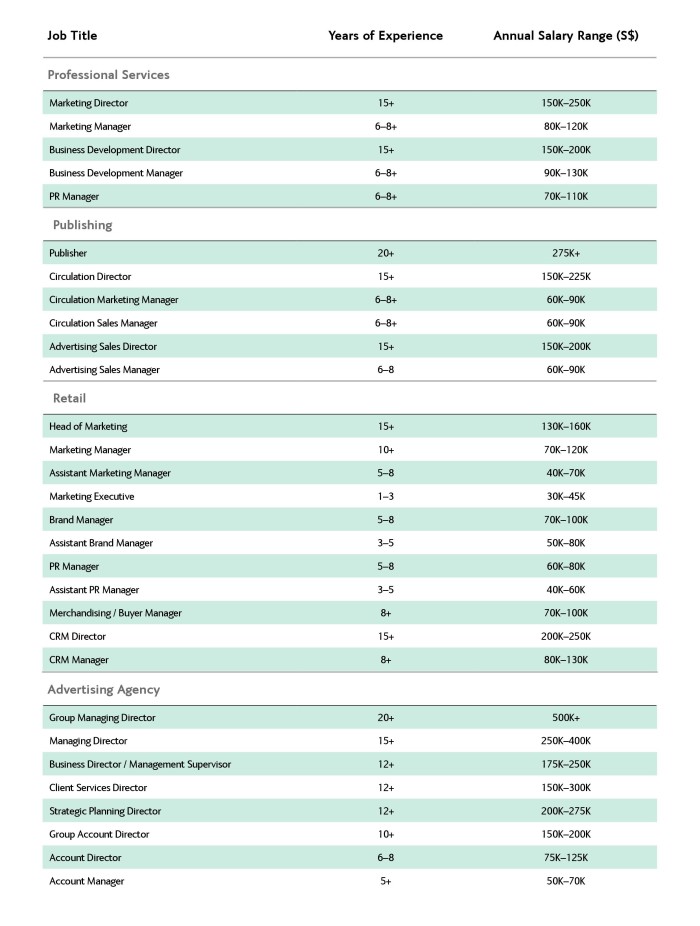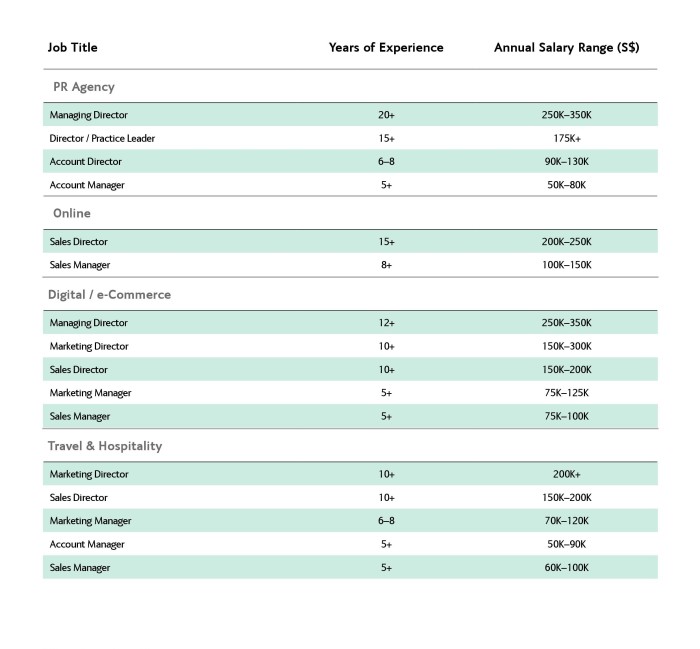 Meanwhile, the first half of the year saw a steady hiring trend for sales and marketing talent in Singapore. Digital marketing was a top focus for companies as well, especially those with skills revolving around content marketing, performance marketing, video marketing, and e-commerce transformation.
The financial sector saw an upward hiring trend for marketing professional, especially those with digital marketing expertise. This was with a focus on customer acquisition and customer engagement, which digital marketing professionals were sought to make a "transformational impact".
Candidates with experience from the blockchain and cryptocurrency/ICO space were also in high demand. This was on top of demand for marketing professionals with fintech experience remaining consistent.
Meanwhile, digital businesses were found to be focusing more on strategic roles when it came to sales and marketing. The report found high-growth companies demanding more strategy-related talent to drive growth as many were scaling up their businesses.
In particular, business development, marketing, and strategic sales professionals were in demand as they had responsibilities which helped firms through vertical expansions. Other skills include strengthening internal capabilities, and specifically building up B2B business models.
The report also observed an industry-agnostic emergence of the B2B business model among online and digital businesses. According to Ambition, this emerging trend was largely due to recurring and more stable revenues that the B2B models could bring. As such, the growth in B2B demanded account-based marketing expertise.