Things may be taking a turn for the better in the upcoming quarter for those looking for jobs in the sales and marketing fields.
This extends across financial organisations, professional services, corporates and as well as digital and online businesses in Singapore. According to a new report by Ambition, a further increase in demand for sales and marketing talent in financial and professional services is expected in the third quarter of this year.
Meanwhile, there will continue to be demand for professionals specialising in content marketing strategy and execution. This is especially so in social and mobile. In addition, there will be a continued demand for SEO experts.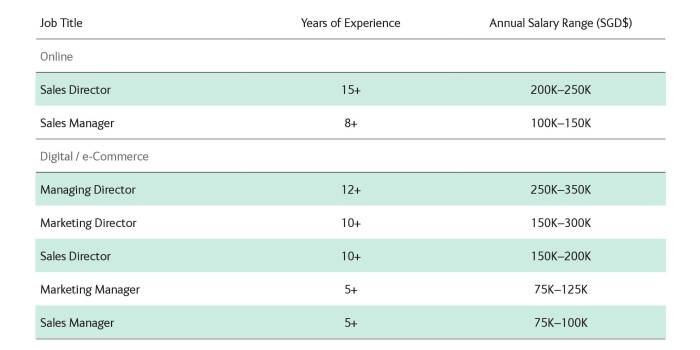 The study also found that for online and digital companies, higher level and strategic roles were in demand. It saw companies hiring job seekers who were new to the business and market, along with high growth companies moving towards generating larger scale for the business hence looking at "overarching growth strategies".
This resulted in a growth in demand for strong talent to support business growth. This is particularly for roles such as business development, marketing and strategic sales. According to Ambition's statement, these job seekers were those who had responsibilities which help firms through vertical expansion, strengthening internal capabilities, and specifically building up B2B business models.
B2B on the rise
A surge of demand in B2B talent in the online and digital space was also observed. Throughout the second quarter of this year, the study found an "industry-agnostic emergence" of the B2B business model in this space. This was due to recurring and more stable revenues the business model could bring. Hence, the rise in B2B growth led to a demand for those with account-based marketing experience.
In-demand talent for online and digital companies will include those with sales floor experience and have moved into a marketing position.
Companies will also look for job seekers who are able to grow the business and strengthen branding through the creation of marketing partnerships across retail, travel and banks.
Demand for digital talent across different businesses and industries will continue. According to Ambition, digital roles which emphasise on content marketing, performance marketing, video marketing, and e-Commerce transformation will continue to be in demand.

Digital roles in demand for banks and financial firms
When it comes to the banking and financial sector, an upward hiring trend is expected for marketing and marketing-related professionals with digital expertise.
According to Ambition, the reason for this was an increased focus on customer acquisition and engagement by these firms. Digital experts as a result are largely in demand to take on the transformation.  Meanwhile, demand for business development and sales professionals within financial and professional services has remained consistent since the last few quarters.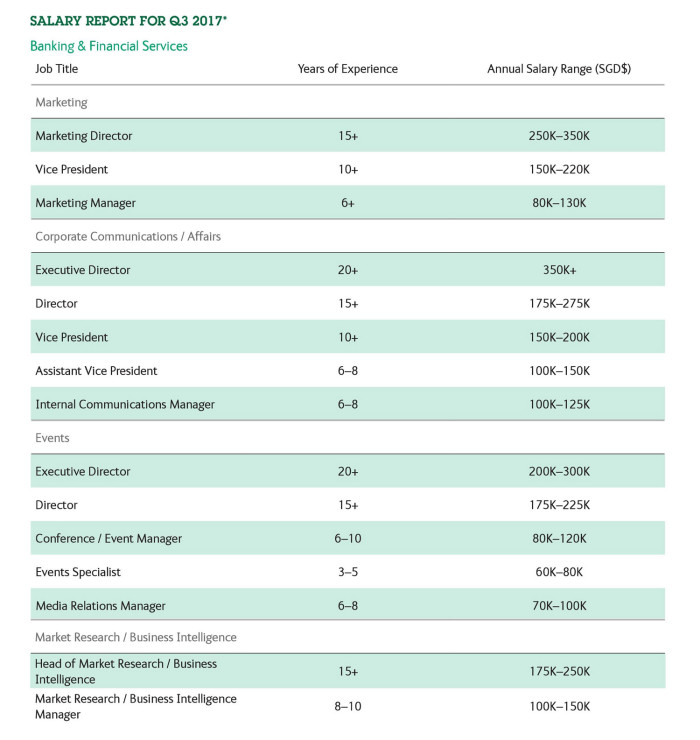 With the rising trend of retail expansion into emerging markets such as Vietnam, Thailand and Indonesia, the study also found a demand for experienced sales and marketing professionals. This is for senior to management levels to drive business growth.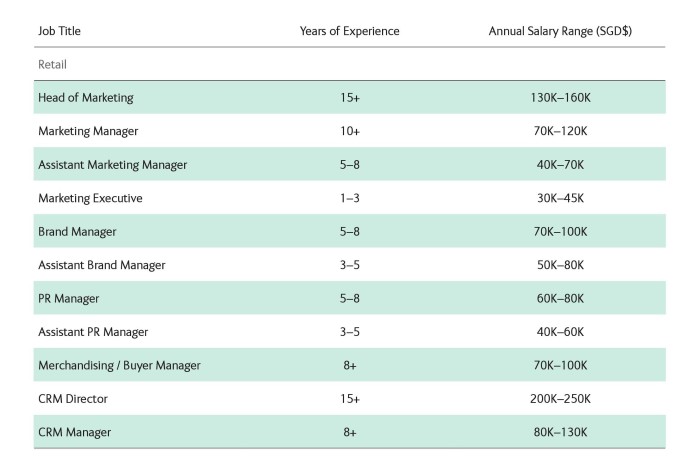 Meanwhile, here's a look at what agency folks are making:
Other fields such as broadcast and publishing; FMCG and travel & hospitality: