Singapore's iconic nightclub Zouk Singapore celebrated its 25th silver jubilee anniversary this year on 28 May. Tying in with the theme of a silver jubilee, Zouk Singapore took the "silver" in silver jubilee literally and transformed Zouk into a multiplicity of silver.
The same went for the party invite. The mailer aimed to create maximum impact and build curiosity by creating some social media buzz and serving as a gift or form of memorabilia for the receiver.
Targeted at members, media and VIPs, the mailer featured the Zouk mascot robot, the famed Zouk "sausage and mash" and the silhouette of the Zouk warehouse. It was a conduit for the introduction of the new Zouk mascot and aimed to create some social media buzz as it doubled up as an invitation which admitted two to its anniversary bash.
Receivers of the direct mailer had a visual spectacle of the projection mapping at Zouk, which was part of a collaboration with Untitled Project. The event also featured throwbacks to past resident DJs who took on iconic genres such as breakbeat and hip hop, tribal house and techno.
For the first time, it showcased the Zouk All Stars which consisted all the favourite past and present resident DJs along with live fringe acts such as CyberJapan Dancers, percussionist Maniam and ShiGGa Shay.
Objective:
To celebrate Zouk's 25th silver jubilee anniversary and introduce the new Zouk mascot robot.
Target audience:
Zouk's existing members – 3,000 – and media, VIPs, sponsors and partners.
Results:
There was a good turnout at the event, with about 200 people in terms of media turnout and a PR value of SG$300,000 in coverage. The event had a total of 407 social media posts on Instagram and the final turnout showed a full house at 4,000.
The writer is Sofie Chandra, head of marketing and events, Zouk.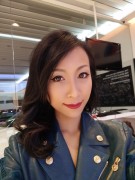 The Direct Mail Case Study is brought to you by Marketing Magazine in association with DMrocket.