Is Singapore Airlines (SIA) taking over as title sponsor for Singapore's Formula One (F1) night race? The answer is yes.
SIA has signed on as the title sponsor of the Singapore GRand Prix which will take place from 19-21 September this year.
"We are thrilled to be taking up the title sponsorship of the one of the most exciting night races in the F1 calendar, and we are especially pleased to be doing so in the lead up to Singapore's 50th birthday next year," SIA CEO Goh Choon Phong said.
Earlier today, it ran two full page ads in the Straits Times (as shown below), as well as on its social media assets: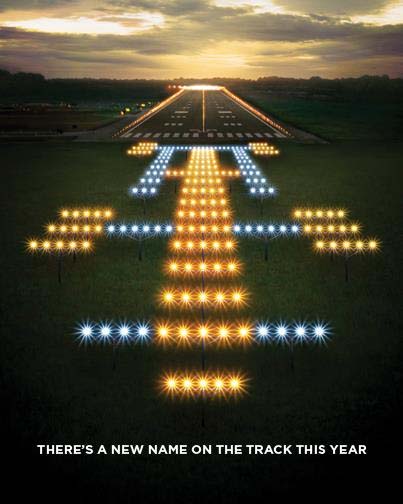 F1′s CEO Bernie Ecclestone said: "We are very happy to have SIA join the F1 family by becoming the title sponsor for the extremely popular F1 Singapore Grand Prix, which was the first F1 night race and demonstrates Singapore's forward thinking, an attribute Singapore Airlines has always achieved."
What happens to SingTel?
For the past six years, SingTel has been the title sponsor. Whilst it has yet to comment on parting of ways with Singapore GP, at a SIA press conference executive director, Singapore GP, Michael Roche said SingTel felt "it was the right time to let the partnership go."
Roche added that SingTel would still be a partner in terms of helping to advertise the event on its platforms such as mioTV and on SMS. However, he added that now that SingTel is no longer title sponsor, the Singapore GP was free to work with other telco players such as StarHub and M1.
SingTel issued this statement from Allen Lew, country chief office, Singapore: "This has been a fantastic partnership and we are pleased to see that another flagship Singapore brand will be taking over the reins."
What does it mean for the SIA brand?
As for SIA, a spokesperson said that because the F1 race pushed tourism, the airline would stand to benefit from the influx of tourists.
Under Goh Choon Phong's leadership, SIA is making bold moves to reinvent its business model, according to Lawrence Chong, CEO of Consulus. Chong cited recent developments such as the tie-up with TATA for the new Indian airline and making a more serious play in the budget category as becoming a threat to the business.
"So sponsoring F1 is definitely great for the brand because it signals that this is a time for boldness and SIA is going to do that," he said.
"In my opinion, F1 is a global brand which represents audacity so this certainly helps to reinvent SIA to emerge as a more relevant brand for our age. The other plus point is, F1 is a sport that has always adopted some of the world's leading technology and SIA is trying to bring in more intuitive features – aided by technology – into its experience so it will be interesting to see if other forms of collaboration emerge out of this relationship."
Joseph Baladi, head of consulting, Leo Burnett Institute of Behaviour said the key reason F1 came to Singapore was and remains all about bringing more tourists to the city that would in-turn boost business – particularly service and retail. Would it be glamorous? Would it improve the nation's image? And would it generate other benefits? Whilst the answer was "yes", the key reason – bringing tourists in - trumped everything else.
"Based on this alone, it is totally unsurprising that SIA would take on the lead sponsorship role for the event," he said.
"Beyond the synergy of two premium brands collaborating, it makes total sense for SIA to position itself as the perfect, "official" carrier for all incoming tourists planning to attend the event and visit Singapore. The airline's global reach will provide opportunities for strong and relevant campaigns that are also cost-effective," he added.
What are the marketing plans for Singapore F1 2014?
Marketing duties for the event will come under SIA's ad agency, TBWA, as part of its existing contract. Singapore GP will also work on certain marketing duties in-house.
10-second TV spots will be launched by tonight on local channels, and further promotions will be managed by SIA's global network of offices.
Neither SIA nor Singapore GP commented on the cost of the sponsorship, but said negotiations had been ongoing since after last September's Grand Prix.