They say beauty is in the eye of the beholder. To push its new "Ultimune Power Infusing Eye Concentrate", Shiseido has teamed up with Turn Plus and Integrated Publicity Services for a charitable initiative which offers customers a chance to incorporate things they feel are the most precious.
Dubbed Apple Of Your Eye, the Japanese cosmetics provider has engaged renown Chinese fashion photographer Chen Man (陳漫) and local photographer Wing Shya (夏永康) to capture the precious objects from a handful of celebrities including Kelly Chan, Cherie Chung, Kary Ng, Andy and Juno Mak. Politicians from James Tien (田北俊) and Frederick Ma (馬時亨) are also part of the campaign.
[gallery link="file" ids="107896,107884,107883,107890,107889,107888,107887,107891,107886,107885"]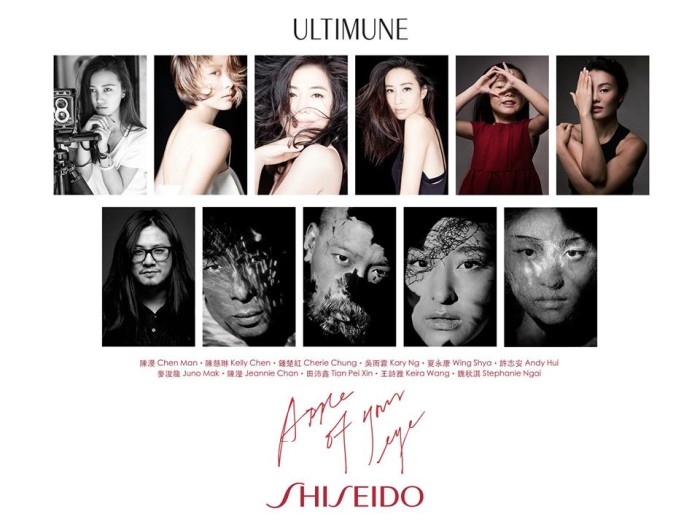 The campaign launched with a photo exhibition at Harbour City, where visitors were invited to bring pictures of what they deemed precious and have their portraits shot by a group of professional photographers. Shiseido branded images were given to those who took part in the exercise.
[gallery link="file" ids="107842,107841,107840,107848,107845,107846,107847,107843"]
Consumers are also encouraged to share portraits on social media using #SHISEIDO, #ULTIMUNE and #AppleOfYourEye hashtags.
For each uploaded photo, the company will donate HK$10 to Orbis, an international non-profit and non-governmental organisation dedicated to saving sight worldwide.
May Law, general manager at Shiseido and Qi, said the campaign marks a transition from product-driven approach to emotion-driven marketing.
"Apart from pushing the new product, the campaign is also an effort to create positive brand image that resonates with customers," she told Marketing.
"Via the campaign we hope to enlighten customers that in order to maintain their beauty, they need to first cherish their own selves."
The backstage video:
Credit
Client: Shiseido
Creative: Turn Plus and Integrated Publicity Services Limited
Media: Maxus Hong Kong