Shanghai General Motors has launched a new-generation sports sedan Buick Verano with a series of creative activities themed "Born to Run" to introduce the new car's features and excellent performance to consumers.
The new model's launching campaign started from an offline interaction at Beijing, Shanghai, and Guangzhou airports on June 8, where the brand provided cups of coffee with "Born to Run" hand-paintings for travelers who were busy departing at the airport at 6 o'clock in the early morning and cheered for their active and vigorous nature.
Followed the official launch of the vehicle on June 27, more activities with the theme "Born to Run" will be provided to consumers online and offline.
Targeting the young elites, Verano will provide consumers a refreshing and unique driving experience, said Sean Hung, planning director of Lowe China.
"Not only does the theme 'Born to Run' embody the genes and talents of Verano sports sedan, it also echoes with new elites' positive life attitudes. Those who enjoy speed and control will agree more on the value of 'Born to Run'."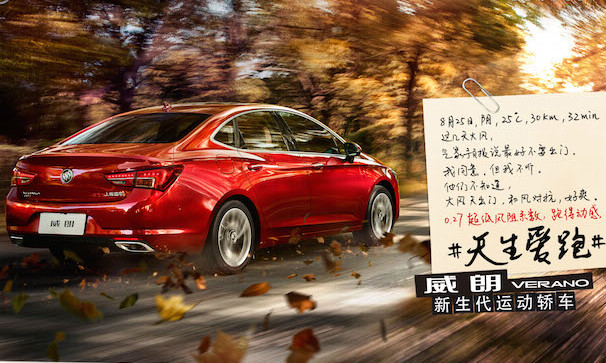 Video links:
http://v.qq.com/page/a/1/u/a01579qwa1u.html
Client: Shanghai General Motors
Agency: Lowe China