If you think flyers are an old-school way of doing marketing, Tsui Hang Village's latest flyers promoting its summer menu, incorporating products of Shanghai Food, will make you think again.
Tsui Hang Village, a Chinese restaurant owned by Miramar Group, has launched a series of die-cut flyers in the shape of traditional Chinese snacks such as dried fruits.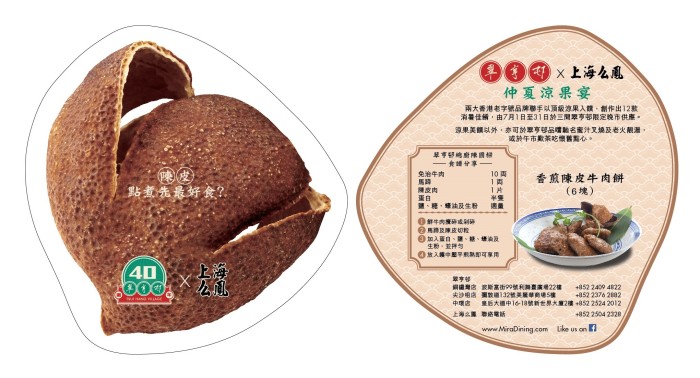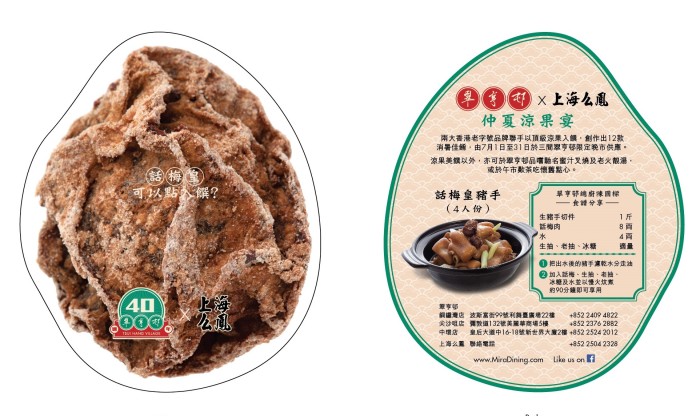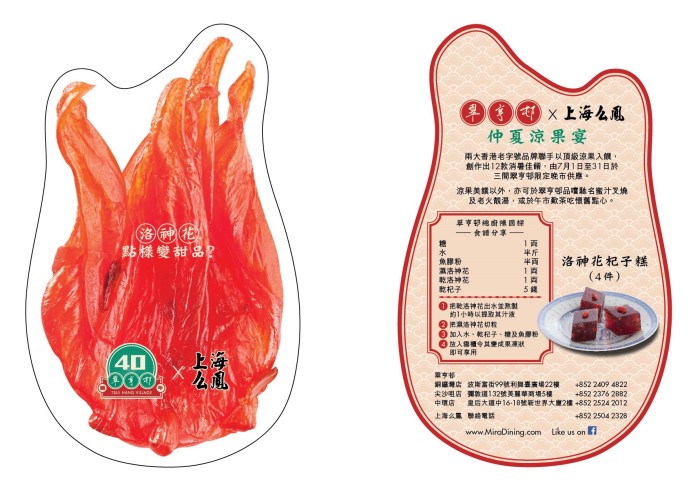 The flyers, which were distributed in-store, featured dried mandarin peel, preserved plum and dried Roselle along with a recipe and information about a dish on the menu.
Another flyer in the campaign mimics the traditional brown paper bag used to package Chinese snacks. It was distributed in-store and on the streets of Causeway Bay.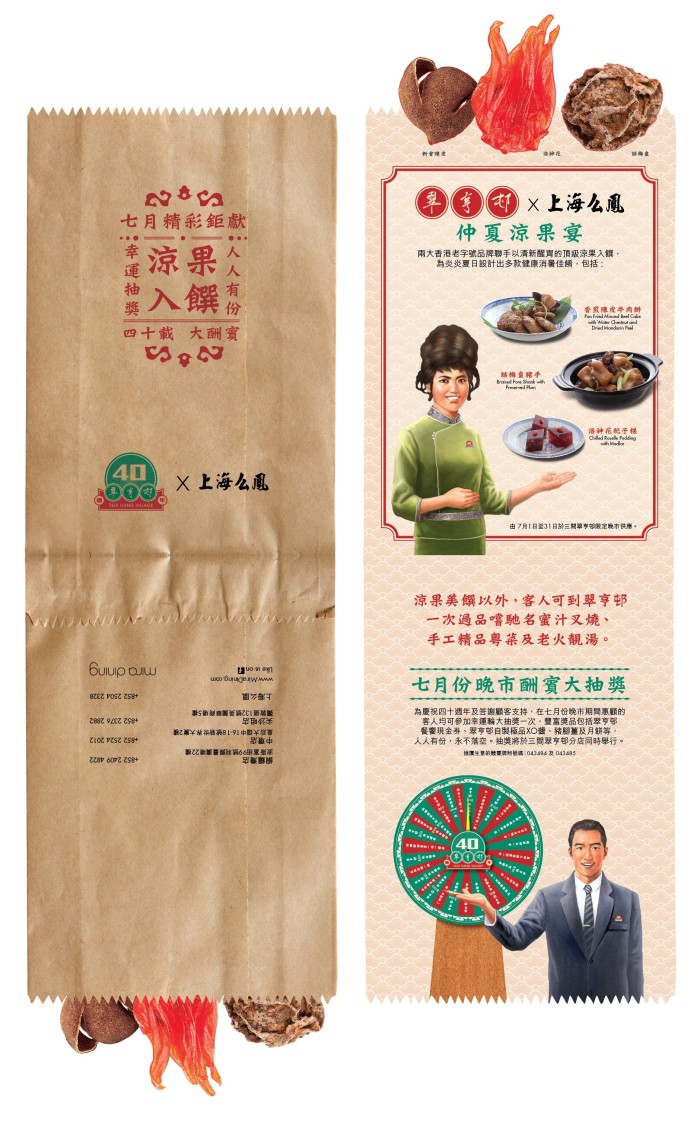 "The Shanghai Food flagship store is at the doorstep of our newest outlet in Causeway Bay. It targets the same affluent upper-middle-class customers as Tsui Hang Village," said Amy Lee, director of corporate marketing and communications at Miramar Group.
The group initiated the partnership with Shanghai Food for the cross-over menu to celebrate the restaurant's 40th anniversary and the menu will be available until 31 July.
"The concept of bringing back nostalgia for old Hong Kong with flavours from people's childhoods captured Shanghai Food's interest. The marketing objectives are simple – to create relevant brand propositions and generate interest and patronage."
She hopes the cross-over menu will reinforce Tsui Hang Village's brand image of offering Cantonese cuisine with retro Hong Kong vibes.
"The preserved plum, mandarin peel and many other types of dried fruit from Shanghai Food are iconic Chinese snacks and part of the collective memory of Hong Kongers."
[gallery link="file" ids="57342,57340,57341"]
Ivan Szeto, general manager of Shanghai Food, says the cross-over menu and related marketing materials have offered the brand a new unique selling point.
"Our products have always been food. Through this collaboration with Tsui Hang Village, we have now begun to market our goods as ingredients for cooking," Szeto said.
A stand-up fortune wheel has been placed in all Shanghai Food stores to promote Tsui Hang Village's 40th anniversary as part of the partnership.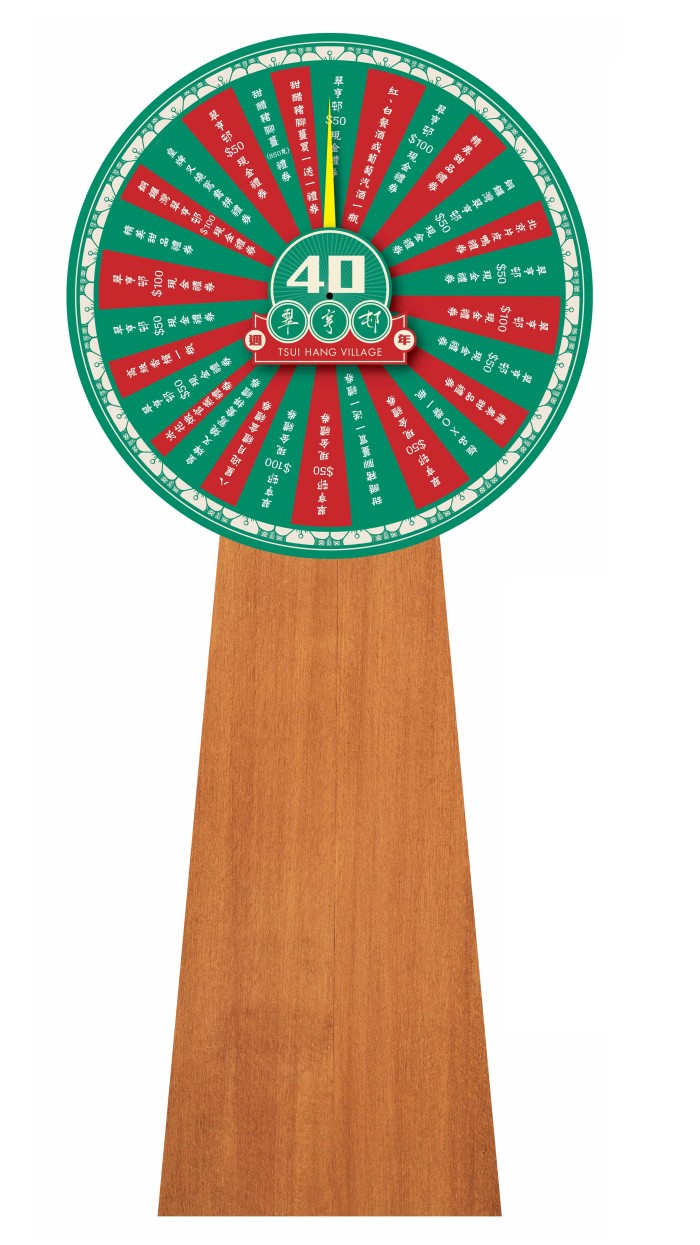 For the year-long 40th anniversary campaign, the restaurant has also placed ads on trams, a mode of transportation iconic of the old days.