Fed up by bikini bodies and supermodel figures in fashion campaigns?
American Apparel has subverted the fashion advertising norm by using a 62-year-old underwear model to promote its lingerie line.
An image of Jacky O'Shaughnessy, who began modeling for the clothing giant in 2011, barely clothed in a see-through lace bandeau bra and kickers was posted on the brand's Facebook page and Instagram account with a caption reads: "Sexy has no expiration date".
The provocative move has proven successful, at least on numbers, as it has received almost 2,500 'likes' on Facebook and 17.7k on Instagram within four days.
Not surprisingly, the move has users split over the topic.
While some applauded the image as beautiful, amazing, gorgeous and that "sexy older woman is what we need more of".
On the contrary some protested:"She looks 62 or older. Not appealing at all".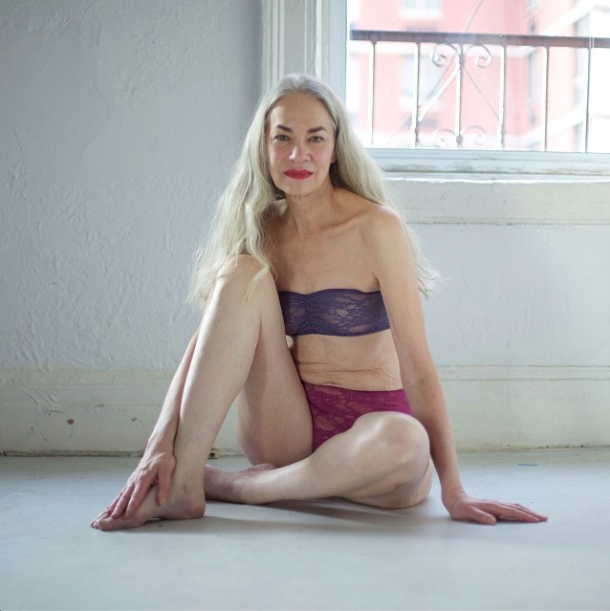 (Photo courtesy: American Apparel)
Put aside the aesthetic aspect, it is the supermodel standard to be challenged. American Apparel is not the first lingerie label who is embracing raw beauty as marketing tactic.
Two weeks ago American Eagle Outfitters's intimates chain, aerie, has unveiled a "Real" campaign  featuring unretouched models in an effort to demonstrate the sexiness of being real and natural.
Speaking in the same vein, the two lingerie labels are trying to sing a different tune to spark conversations with consumers about the true meaning of beauty, which is, above the sheer aesthetic impact conveyed in the ads, is what this glamour industry really need.