With the World Cup group stage completed last week, TCS SocialSoccer, developed by Tata Consultancy Services, has been analysing the most talked about teams and players from the first round.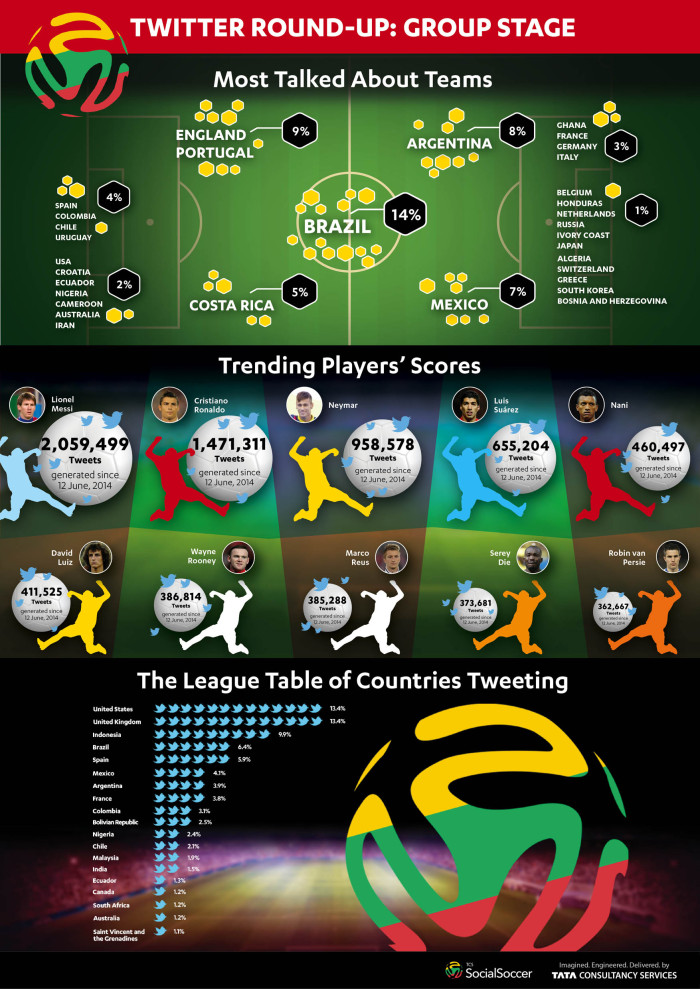 Messi, Ronaldo and Neymar have been the most talked about players so far, with the Argentinian captain outperforming rival Ronaldo and Barcelona team-mate Neymar.
Meanwhile, Wayne Rooney's greatest achievement at this year's tournament might be finishing 7th, above his Manchester United team-mate Robin van Persie in 10th.
Also on the infographic is the most talked about team on twitter. The surprise package is Indonesia with nearly 10% of all tweets, ahead of footballing giants Brazil, Spain, Argentina and France.
Brazil were the most talked about team during the group stage, with 14% of all tweets focusing on Neymar and co
Tied for second place are England and Portugal, who dominated online conversations despite – or perhaps because of – their poor performances.
Costa Rica were the surprise package online as well as on the pitch with 5% of all World Cup tweets on the CONCACAF side.