Samsung Electronics said on Monday a Galaxy Note 7 phone a Chinese user claimed caught on fire was damaged by external heating, seeking to assure customers in the world's top smartphone market the devices being sold there are safe.
The incident comes amid a recall of the Note 7 phones across the globe including South Korea and the United States due to faulty batteries causing the devices to catch fire while charging or in normal use. Samsung has said it has sold 2.5 million phones equipped with the suspect batteries.
The first reports of a Galaxy Note 7, bought from JD.com, burning up in China came yesterday which was probably the first such report from the country. Samsung has conducted an investigation into the incident and found that the handset didn't burn up due to an issue with the battery.
Samsung said in a statement on its China website its investigation of the phone shows "the damage to this product was caused by external heating", without elaborating.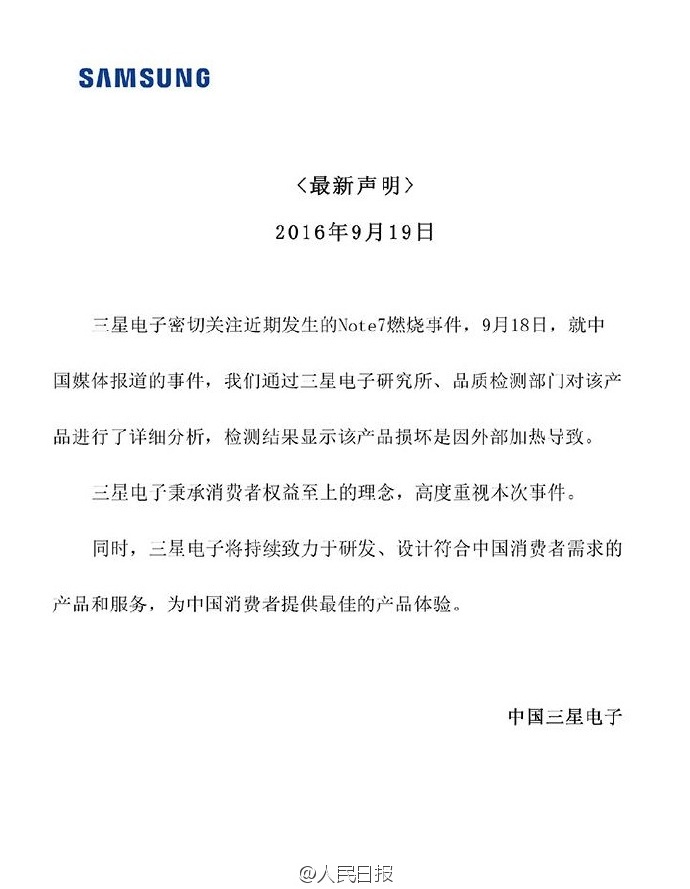 Battery supplier Amperex Technology Limited sent out its own statement confirming that the unit did have its battery but "according to the burn marks on the sample, we surmise that the source of the heating comes from outside the battery, and it's very likely that there was an external factor causing the heating problem."
JD.com said it referred the case to Samsung.
Samsung last week announced a recall of 1,858 Note 7 phones in China but those devices were products distributed before the official Sept. 1 launch. The company said the phones sold through the official launch used batteries different from those in reported fires.