Digital marketers, rejoice. Your role is in demand.
According to the 2017 Kelly Services and Capita Salary Guide which compiles job placements and trend data annually, despite the slow economy exerting pressure on marketing budgets, even as the number of channels continues to increase, splitting the advertising dollar, those with skills around CRM, applied analytics, customer journey mapping will have higher bargaining power when it comes to pay.
The study found that digital channels such as social media, search, web and mobile have grown in importance. Meanwhile traditional channels such as print media, TV and radio remain effective to reach audiences.
According to the study, to optimise their marketing dollar, marketers need to be conversant with where various target groups are and direct their budgets accordingly, delivering compelling messages to capture mindshare and sales. They will need to leverage on data to make these decisions, and hence require proficiency with data analysis tools, said the study.
With the retail landscape evolving to become more omni-channel, consumers now leverage a variety of digital platforms for product and price comparisons before stepping into shops. As a result, sales specialists need step up their game – they must not only have deep knowledge about their products, they also need to know the competitors' offerings, have the ability to extend their reach through marketing messages, and leverage on digital platforms to facilitate sales and provide customer service.
Here's what marketers are making: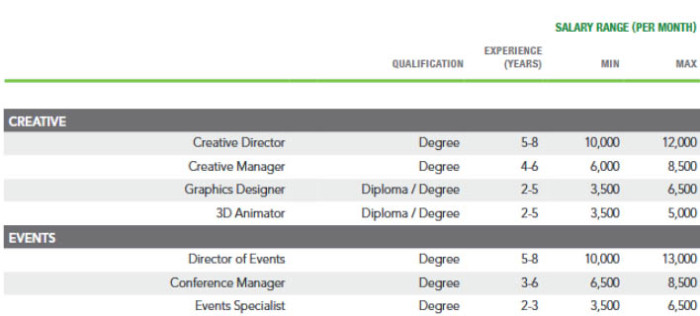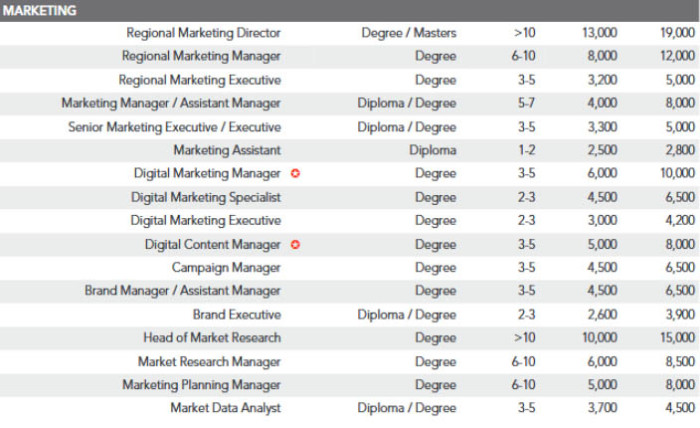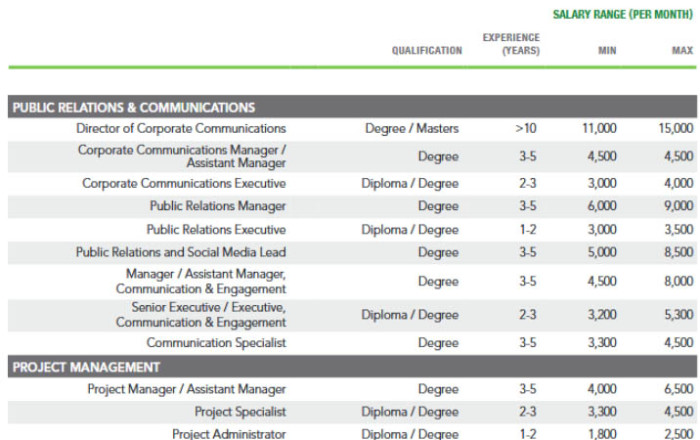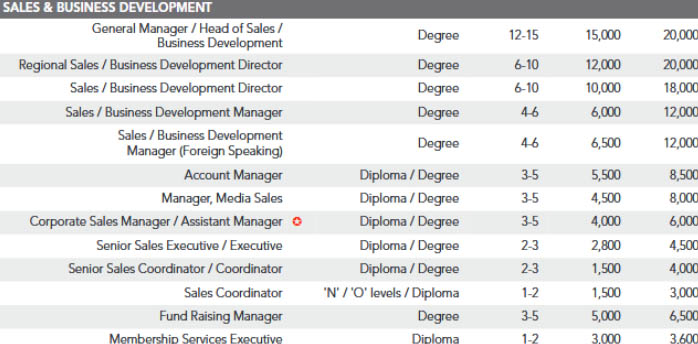 Meanwhile, the retail sector accounts for 1.4% of the GDP and employing about 3% of the workforce. Made up of 21,000 establishments, it includes supermarkets, convenience stores, fashion, sporting goods, consumer electronics, department stores, jewellery, timepieces, furniture and household products.
However, the shift away from brick-and-mortar to online channels has posed a challenge to traditional retailers, with some choosing to adopt an omni-channel strategy.
This will lead to an increased demand for specialists in digital marketing, e-commerce and data analytics.
Malls are also transforming to meet the changing demands of consumers. The proportion of food and beverage (F&B) businesses has grown, and the tenant mix includes more services that cannot be obtained online, such as fitness centres, beauty parlours, childcare and education services.
Meanwhile, revenue growth for the infocomm industry continues to be rapid, more than doubling from SG$82.8 billion in 2010 to SG$189.6 billion in 2015. Hardware constitutes 73% this revenue, while software and IT services contributes 10% and 8% respectively. Telecommunications  and content services forms the remaining 9%.
Official projections forecast that by 2017, the infocomm technology industry will require 15,000 more workers, particularly in the areas of cyber security, data analytics and development and network infrastructure.
This number could rise to 30,000 by 2020.
As for customer service, there is an 8% increase in staffing levels.
"Frontline staff from the hospitality, retail, restaurant and  tourism sectors are the face of the company, with high  service standards required to meet high expectations from customers," said the study. Quoting research from Accenture, it said:
Over two-thirds of Singapore consumers have switched service providers due to poor customer service.
Affected industries include retailers, banks and internet service providers.
Automation in the form of bots and automated replies has complemented manual handling of emails and calls, while a bid to keep manpower costs low has driven the business offshore to low-cost centres. While the call centre sector in Singapore is on the mature end of the growth curve, demand for customer service personnel in other sectors is high, with the hotel, food and  beverage, and retail industry facing a manpower crunch.
Meanwhile, the study also states that the five top paying industries to Watch in 2017 are Accounting, Banking & Finance, Healthcare & Life Sciences, Information Technology, and Legal. The 2017 Kelly Services and Capita Salary Guide is based on a database of approximately 19,000 permanent and temporary contract placements in 2016.