Malaysian interest in travelling to China is on the rise, according to a recent joint research from Google and Malaysia Airlines which zooms in on consumer travel behaviour.
According to the study, searches on Google for flights to China are up 24% year on year worldwide, outpacing the growth for flights to popular tourism destinations such as France and Australia. China has also been as a key growth area for Malaysia Airlines following the launch of 11 new routes and 35 new services planned for the year.
According to Arved von zur Muehlen, chief commercial officer at Malaysia Airlines Berhad (MAB), there is huge potential for tourism between the two countries with the "shared roots in culture and language".
"Today just 4% of the Chinese population has a passport but this is expected to increase to 12% in 10 years. This will create another 150 million potential visitors to Malaysia," Muehlen added. According to Google and MAB, Malaysians are researching travel to China more. This includes comparing prices and products for increasingly popular travel destinations such as Shanghai, Beijing and Guangzhou.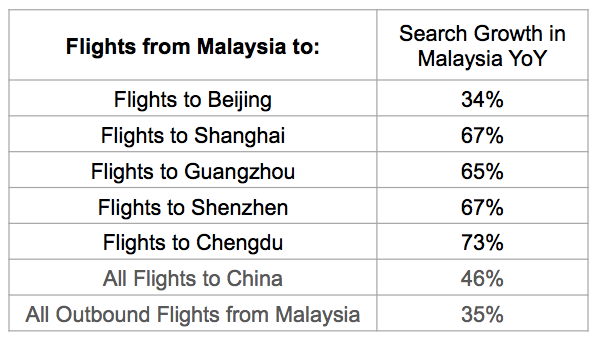 "Searches from Malaysians for flight tickets to China grew 46% year on year. This growth in interest is on par with interest from the United States, with the highest volume of searches for travel to China," the press statement read.
This is also inclusive of destinations which are more "off the beaten track", becoming increasingly popular with Malaysians when thinking of China as a holiday spot. Harbin, known for its snowy landscape, sculptures and winter culture is on the rise in terms of searches and demand. In terms of attractions that entice Malaysians to China, the Great Wall of China and the ever-popular family attraction, Disneyland Shanghai, were two of the top searches by Malaysians in 2016.
Searches for halal travel in China also saw a rise, according to the research. This includes searches for "Halal Food in China" and "Halal Restaurants in China" by Malaysians. This rose 80% year on year in 2016, indicating the boom of Muslim Malaysians travelling to China. In terms of city-specific demand, Guangzhou overtook Beijing as the most searched for halal food destination, recording a search growth of 113% in 2016.
The move is also reflective of how other Malaysia-based airlines have attempted to penetrate the China market. In 2016, AirAsia looked to grow its route network to China with the commencement of new direct flights to Shantou, marking the city as the 19th destination in China for the group. Meanwhile in 2015, Malindo Air commenced services from Kuala Lumpur to Sanya, in the province of Hainan in southern China, as a continuation to its expansion plans.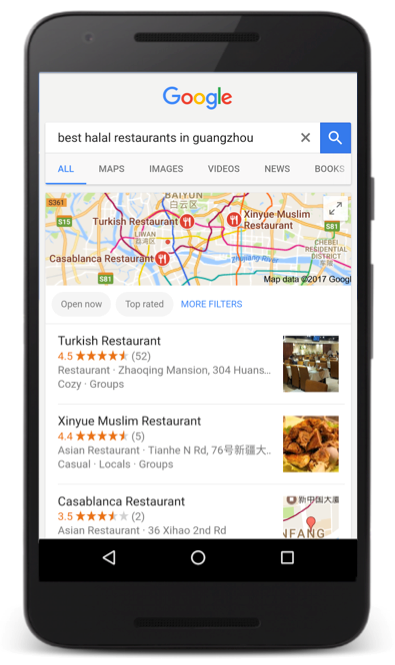 More is said to be unveiled next week.