You may have noticed that a new package design for the Coca-Cola has hit the shelves in Hong Kong.
The new design, unveiled earlier this year in April, features an eye-catching "Red Disc", which figures prominently in the new "Taste the Feeling" campaign. The graphic design is aimed at visually unifying Coke, Diet Coke, Coke Zero, and Coca-Cola Life, shifting its global packaging towards a "one brand" strategy. (Read more: Coca-Cola reveals new "one brand" packaging)
[gallery link="file" columns="2" size="full" ids="152937,152936"]
And the brand is not keeping the new cans in the dark. In its latest marketing effort, Coca-Cola has set up booth in Langham Place that checks if the visitor is wearing red. If you're wearing red, you get a free can of the new coke. Not to worry if your outfit isn't red enough; the company also supplies a number of props to fool the camera into thinking you're wearing a giant coke can.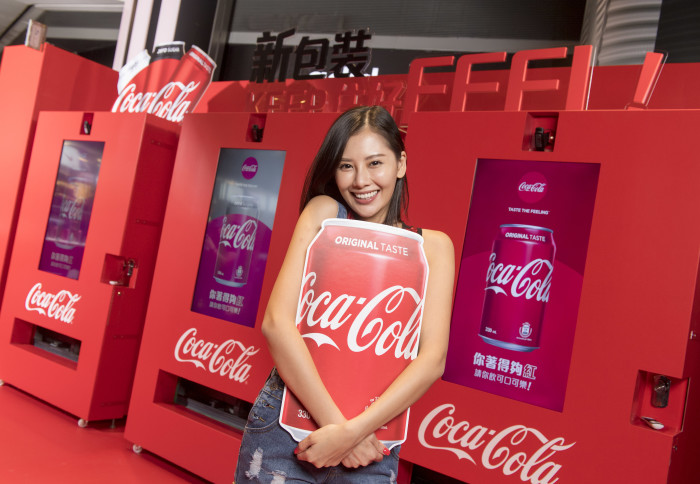 Next to the booth is an exhibition which shows all the classic Coca-Cola cans since 1980 to bring visitors a taste of nostalgia.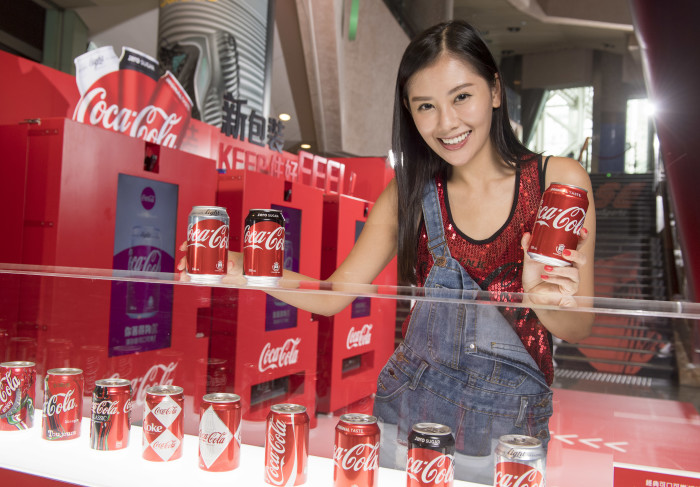 The event will run from 11 to 13 October at Langham Place 7/F and is being promoted via videos and across social media.