Yu Poh Leng joined Ruder Finn Singapore in 2010 and was promoted to general manager in 2011. Most recently, she was named senior vice president in 2015.
With more than 20 years of public relations experience and expertise, she is perfectly poised to continue building a strong and committed team in Singapore. As a leader, Yu places great emphasis on instilling a unique family culture within the firm.  In a conversation with Marketing, Yu shared with us the key traits for overcoming adversity in one's life while dispensing sage advice for any newcomer hoping to make it big in PR.
Describe your management style
It can be very challenging to be a leader. When I took on the leadership role, I was very task-oriented because I was unsure of the expectations. Through subsequent years, my management style has evolved and I have had to step out of my comfort zone.
Every employee is different and each needs to be motivated differently. I am spending more time with the staff and adapting my style accordingly.  What works for one person may have an opposite reaction from another.
What was your first PR gig?
The opening of Changi Airport Terminal 2. Yes, that long ago! I was with the Civil Aviation Authority of Singapore (CAAS). As a build-up to the opening, we conducted a series of tours for schools and the public to give them a sneak preview of the terminal. For a bright-eyed, fresh graduate, it was a momentous occasion.
Why a career in PR?
I stumbled upon it by chance when I joined CAAS as a civil servant. After more than a decade of in-house communication with a government agency and a big four accounting firm, I joined an agency. It's an unusual switch for folks entering the PR industry. I love the exposure to the varied sectors and issues that different clients offer. I also enjoy the chase for new business. My PR career is a never-ending, learning journey. Fast forward 13 years, I am still loving it!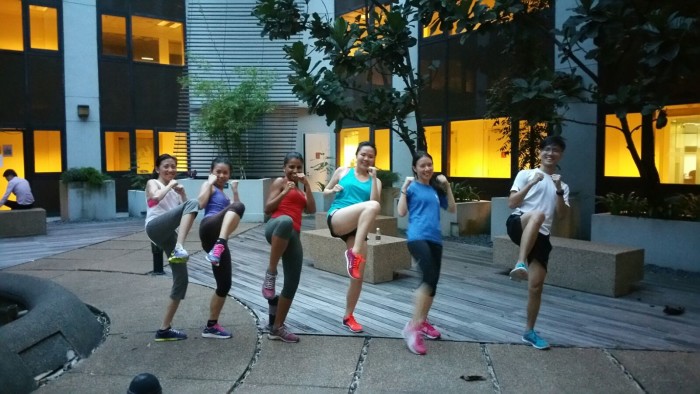 Who was the mentor who most influenced you and why? 
A former boss who has since retired. She was an iron lady, very professional and committed to her work. She was my mentor and teacher. During the five years I had with her, she scolded me only once.  I've never forgotten that!  When I resigned, it broke my heart seeing her tears. We still keep in touch and she remains a dear friend to me.
Your biggest blunder in your career? How did you resolve it?
Personality-wise, I am a "driver" and a very task-focused person. At one point, I was working at the top of my capacity on key tasks. I was managing too much work and that affected my health. As a result, I fell very ill for more than three weeks late in 2012. I lost two siblings (my only ones) within a period of three years due to illness.
This brought about a different perspective on life and health. Much as I enjoy my work, I have learnt the importance of balancing work with health.
Harshest thing said to you in your career?
You can't write it!
Harshest thing you have said to someone?
"You have to leave us …"
What is the hardest part about your job?
Letting go of staff who have an excellent work attitude but not the appropriate skills for the job.
Biggest misconception about PR?
Ladies in designer wear, attending fashion shows and sipping wine.
How do you measure your own personal success?
In 2014, I was the main caregiver for my late sister who was suffering from cancer. For almost two months, I had to be at the hospital daily after work until midnight. Often, I had to dash out of the office after urgent calls from the hospital. Emotionally and physically it was tough having to juggle the various roles – as a daughter, a sister, and the general manager of a firm.
During that period, my colleagues were extremely supportive. They quietly held the fort on my behalf. I always believe that a leader is only as strong as its weakest link. I was the weakest link then, but my team stood up for me.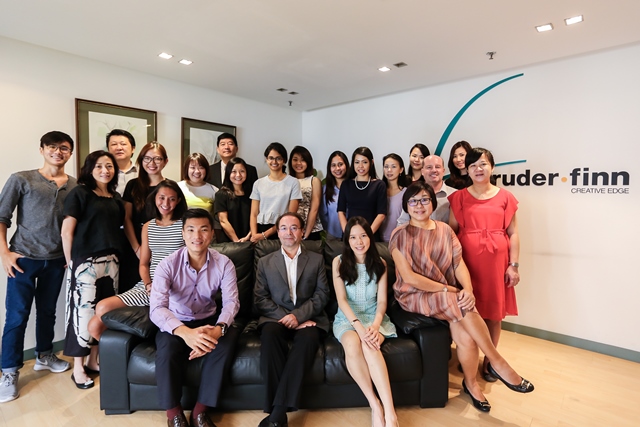 One thing you would say to a newbie in the PR industry?
I appreciate young people who are ambitious and clear-minded on what they want.
I have two things to share. First, they need to line their lofty aspiration with experience. Leave your ego behind, be humble and learn as much as you can. There's no short cut. Building a career takes time. Reading a text book on the know-how of managing a crisis is different from being in the field managing an actual event.
The best way to learn is to be exposed to the different aspects of communication. Secondly, motivation is important. It has to come from within. A good PR professional needs to read widely, not just on topics that interest him or her but also on clients' sectors, trends and industry news.
One thing you hate most about the PR industry?
The misconception that we do only media relations.
Have you ever wanted to try starting up your own PR firm? Why/Why not?
Never say never… but for now, I am happy to be part of the Ruder Finn family.
I joined Ruder Finn in 2010 and we have been on a growth path since then. This year, we have won five major PR awards. That's a great achievement and encouragement for our team.  In recent years, we have worked with a number of regional startups such as GrabTaxi and Page Advisor. It is exciting to partner these firms and be involved in their growth process.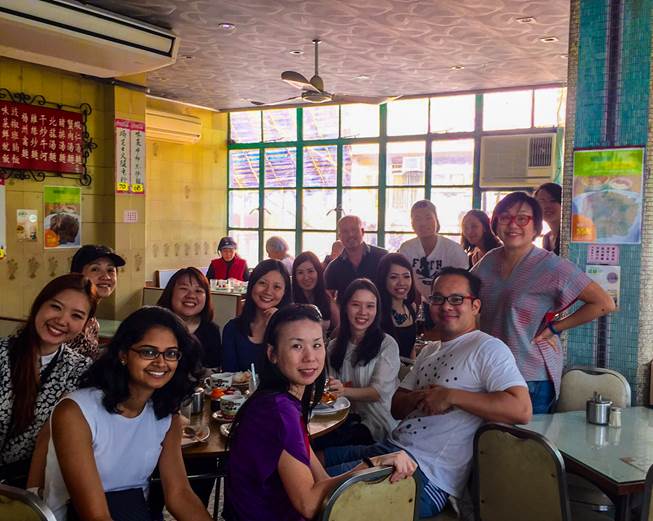 How has PR evolved over the last five years?
The emergence of the various digital and mobile technologies has hastened the pace at which news travels.
On the positive side, it has enabled us to reach our intended target audience more effectively. Conversely, bad news and rumors travel at the same pace too and this can be damaging to a company's reputation.
As PR professionals, we need to have broader skill sets, compared to say five years ago, to manage such changes. On a corporate level, companies need to realize that direct access to top management is of utmost important, during challenging times.
Secondly, social media and the digital communities have become trusted news sources.    What was "opaque" five or 10 years ago is no longer so in today's world. Lies, white lies, half-truths, spin, all have the power to destroy a company's reputation within minutes. We need to be aware of this and constantly discharge our roles ethically and professionally.
The world has changed and will continue to change. We need to constantly challenge the norm and be prepared to uncover new learnings each day.