A recent graduate from the Nanyang Academy of Fine Arts (NAFA), Nandita Nina Shenoy, completed a design challenge issued by Blak Labs last week and won a 12-week placement with the growing independent agency.
Blak Labs issued a challenge to graduating students from the Nanyang Academy of Fine Arts (NAFA) with the promise of a 12-week work placement. NAFA students received the test in their graduation booklet and on digital channels, requiring them to spot at least 10 design errors deliberately hidden within the creative with a total of 20 errors hidden in the ad.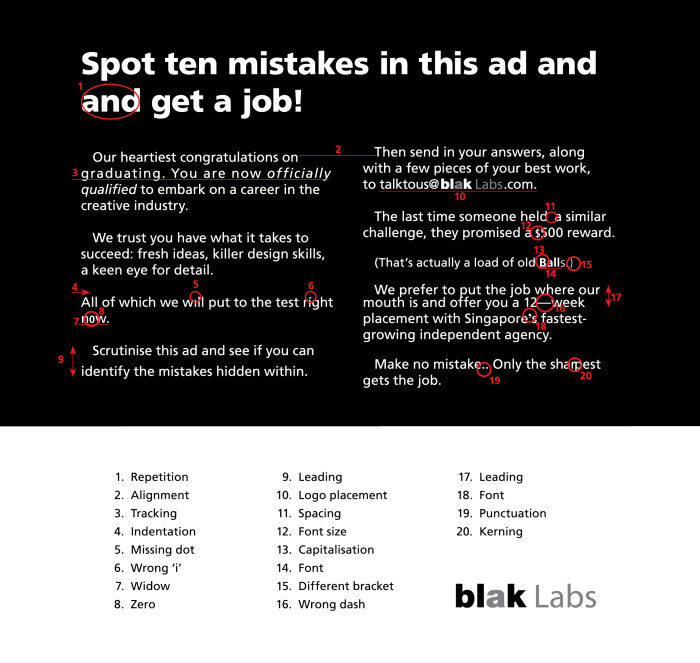 Shenoy completed the challenge and impressed the judges with her exceptional portfolio to win the placement. Shenoy originated from Bangalore, India and graduated with a Bachelor of Arts (Honours) Graphic Communication degree.
"Shenoy is dynamic and talented. I'm sure she will benefit greatly from the experience. A huge thank you to everyone who participated. We received overwhelming response from students, two highly respected ECDs and even a client," added Koh Hwee Peng, NAFA alumna and Co-Founder of Blak Labs.