In a speech at PROI Worldwide's 44th Annual Global Summit in Hong Kong this morning, incoming global chairman Andreas Fischer-Appelt said the merger between Publicis and Omnicom was doomed to fail.
"The failed merger between Publicis and Omnicom proves those guys are on the wrong track," said Fischer-Appelt, also CEO of German PR firm fischerAppelt.
"It's not a matter of size, it's a matter of intelligence."
In an interview with Marketing, he added, "the merger didn't really make sense because it was between two giants, not one of a gross strategy."
"It didn't add abilities, it didn't address actual problems and opportunities in the market."
PROI Worldwide is the world's largest global network of public relations companies that raked in US$525 million in revenue last year and came fifth among international networks by revenue.
Fischer-Appelt wants to aim for US$700 million in revenue next year, which is almost on equal footing with independent public relations agency Edelman's 2013 revenue of US$707 million.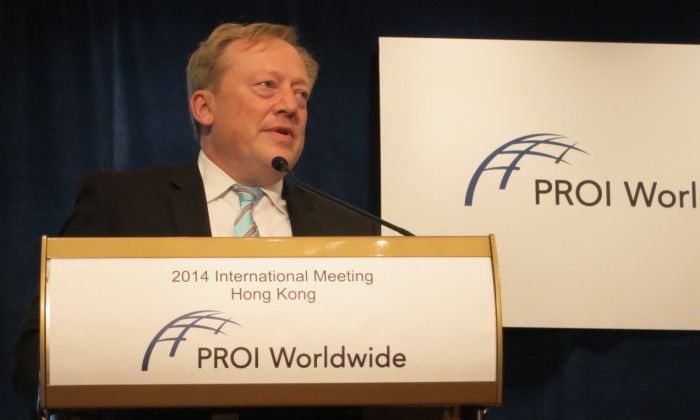 About 15 years ago, PROI worldwide was made up of mainly PR agencies in North America and Europe. Today, agencies in Asia Pacific, Middle East, South America and Africa are a growing part of its offering.
Cooperation between partners in a few select countries has resulted in shared business, such as Belgian PR agency Mostra which works with partner companies in Russia, China and India to promote travel destinations in Europe.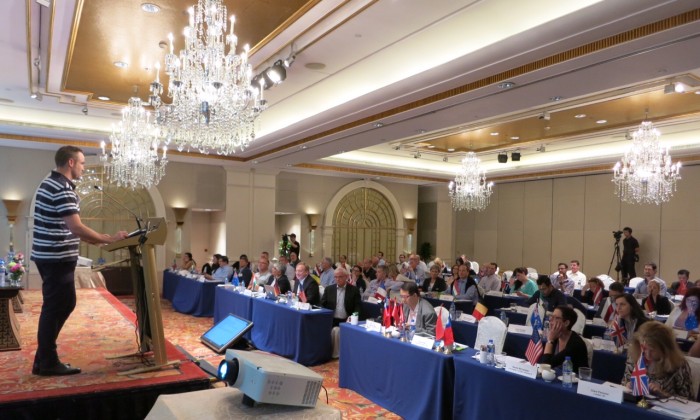 But Fischer-Appelt said the network is not taking full advantage of international business. One way to combat this is for the network to compile a list of awards won by all its partner companies like other networks or multinational agencies.
"We want to challenge the big networks," he said.
In six months' time, current chairman Bob Frause says the network plans to launch groupings of partner companies by skill areas starting with the Americas, such as school shootings in the US.
"Because everyone knows each other really well, we feel total confidence to tell our partners everything if you're about to do something big," said Frause.
Fischer-Appelt points out three challenges faced by the PR industry today. One challenge is doing content marketing for digital platforms.
"Nowadays, it's about branded content and owned media. Campaigns are less important – you can simply advertise or promote a platform. It is the platform that's important and you need to fill it with content, which is what public relations companies can do," he said.
But a shortage of talent may keep PR companies from staying competitive in the digital world.
Fischer-Appelt said: "All of our clients are in the transformation process – even cars are getting digital. Can you attract and pay for the digital people? I think we are facing difficulties here because the top digital folks would rather work for glamorous digital agencies. It's very difficult to get the talent we need for our market so we need to find a way to include this expertise in our companies."
Apart from branded content, another product that PR companies can offer are digital newsrooms, also known as campaign or crisis centers but these can often be expensive.
"To have the infrastructure, such as a content management system like a real newsroom, would require six-digit investments. You would need to either invest or find alternatives. Another important thing is to be able to create content that can go out to all social media channels in the right shapes and sizes," said Fischer-Appelt.
He sees corporate publishing as the third new area that public relations companies can thrive in but where they would be competing with publishing houses and newspapers.
Fischer-Appelt added that Coca Cola, or example had opened its own newsroom for its magazine Journey and hired 50 journalists in the US.
"The future is that companies will be their own news centres."