Studio City and its agency Strategic Public Relations Group (SPRG) took home the coveted titles of Best of Show – Brand and Best of Show – Agency at the annual PR Awards in Hong Kong on Friday night.
Studio City grabbed four gold at the awards for Best Launch/Relaunch, Best PR Campaign - Consumer, Best PR Event and Best Promotional Campaign; one silver for Best PR Campaign - Lifestyle and two bronze for Best PR Idea and Best Use of Content.
The campaign, Studio City Grand Opening, was aimed to create a "talk-of-the-town" opening event that distinguishes itself from other casinos.
Its high-profile launch was joined by A-list Hollywood stars including Leonardo DiCaprio, Robert De Niro and Martin Scorsese, who appear in the short film dubbed The Audition, themed around Studio City.
Its agency, SPRG, also took the lead as the most-awarded agency at the Awards, while FleishmanHillard's Stephan Thalen took out this year's Rising Star.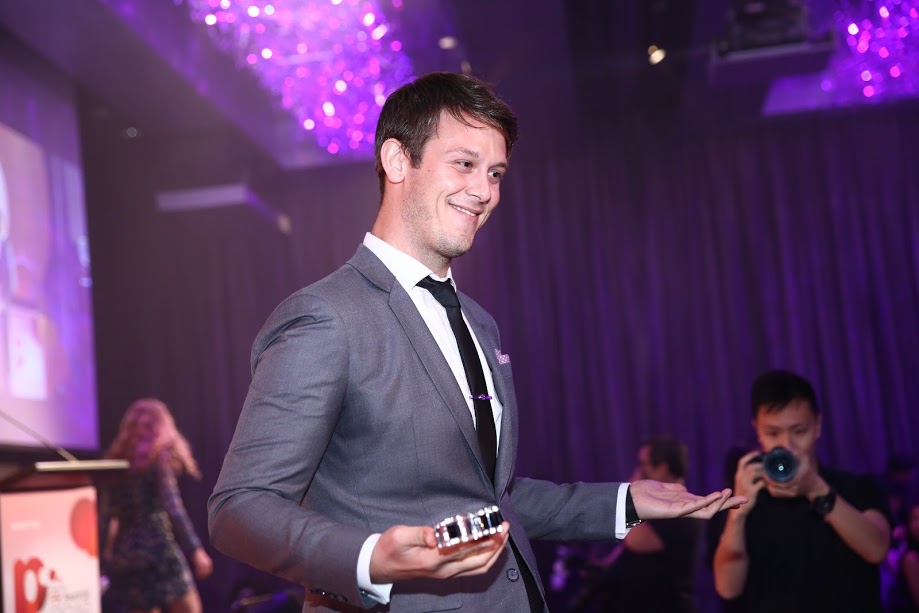 Stephan Thalen smiling in the spotlight as this year's Rising Star in PR.
All winners were carefully judged by a panel of senior marketing professionals from leading brands.
The winners were announced at the awards event on 30 September at Hotel ICON, Hong Kong, as top PR firms and professionals came together to celebrate the best the industry has to offer.
Check out the full list of winners here.
View more photos here.
If you would like to order additional trophies for your team and client, please click here.