Pokémon GO rage has taken over Malaysia with retailers and brands jumping on the bandwagon. And let's not even talk about consumers.
Coming to the aid of consumers is Communications and Multimedia Consumer Forum of Malaysia (CFM). CFM claims it can help people to enjoy a new Pokemon Go gaming experience –  by providing guidance on how to play it without any unexpected surprises, and tips on how to reach the next PokeStop without eating up your entire mobile data quota in a few hours.
Here are some of the simple tips by CFM to guide consumers on how avoid burning a hold in their pocket: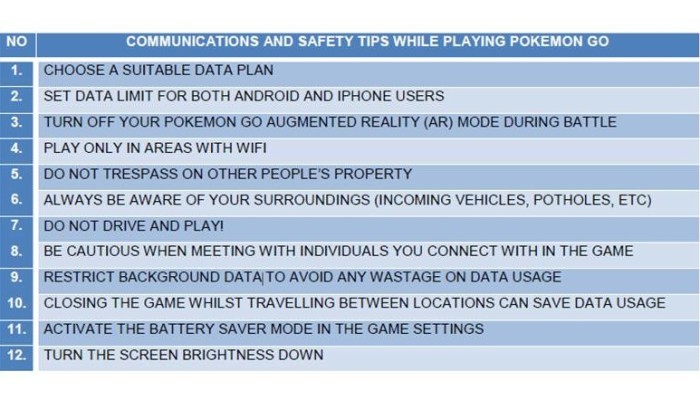 Many would agree that the game has provided a significant change in today's mobile gaming lifestyle since it was launched on 6 August in Malaysia.
But data usage can be an expensive affair, eating up into the consumers' monthly phone bill – as players  power up their Pokemon to win gym battles, thus tend to overlook the importance of monitoring their data usage.
CFM said the Pokemon Go mobile games can consume data of up to 2MB to 12MB per hour, depending on the settings of their mobile phone.
Megat Ishak Maamunor Rashid, chairman of CFM said that every Pokemon GO trainers need to have better understanding on the importance of subscribing to the right mobile data plan. A little homework can help consumers choose the right data plan that fits their budget and usage.
"It is definitely worth checking out some of the services available for better offers as trainers will continue to have their amazing experience collecting PokeBalls," he added.
Another tip consumers should know about is in switching their connectivity from 4G to 3G. This can help them reduce their data usage and extract a bit more playing time from the phone battery.
"They can even a reminder alert in their mobile phone if they are almost bursting the mobile data limit/quota," said Rashid.
For android consumers, players can simply set their data limit by going to Settings and under wireless and Networks, to select data usage.
However, for iPhone users, consumers have to rely on their service provider if the data limits are reached. They can download their respective service providers' free mobile apps to send alerts whenever their mobile data usage is nearing the limit/quota.
Rashid reminded that trainers must avoid trespassing onto either private property or secure facilities in an effort to 'catch 'em all'.
"Always be aware of the surrounding and avoid any incidents while playing the game. Save money on unnecessary medical bills or car repair claims".
CFM said consumers could send enquires or call CFM's toll-free number 1-800-18-2222 on any unresolved complaints regarding mobile data usage.