From a marketing point of view, what's the point of investing in corporate social responsibility (CSR) initiatives?
For John Lui, marketing and brand manager for PizzaExpress Hong Kong, CSR brings its worth in the form of long-term branding.
CSR takes up roughly 35% of PizzaExpress Hong Kong's marketing budget.
"At the right times and with the right CSR partners, creating a tactical promotion around their cause and in our restaurants has helped drive overall business," he said.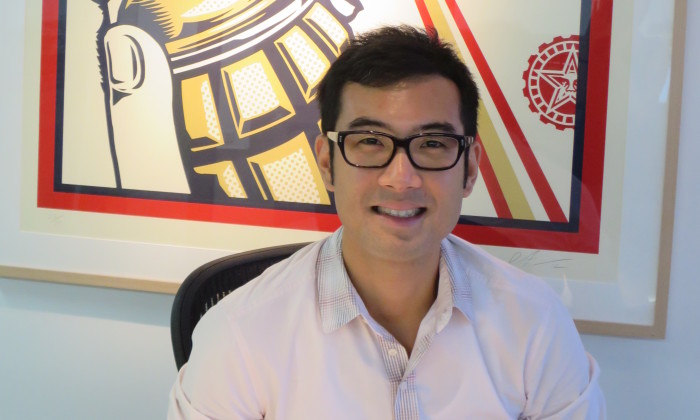 For example, by collaborating with Green Monday to offer a Thank God It's Monday (TGIM) promotion in-store which asks customers to go vegetarian on Mondays, usually a slow day for restaurants.
Lui said, "The success was two-fold: Green Monday wanted to further their awareness for the cause among our guests whilst we saw more room to grow our Monday trade in the Green Monday community. Since the launch of TGIM promotion, we have seen progressive growth in Monday sales and Green Monday was able to further their reach."
CSR brings other benefits, he says, such as brand differentiation, loyalty and improved stakeholder relations with the local government, landlords, customers and suppliers.  It also engages employees and helps attract and retain good staff members.
"Taking a strategic approach to CSR is beneficial to businesses and it can also be relatively cost-effective," said Lui.
Kristine Nudds, founder of boutique PR agency The Feel Good Business which specialises in CSR programming and runs PizzaExpress' CSR initiatives, says the genuine desire to help matters.
"There are some aspects of CSR where it is easier to apply an ROI.  For example, many energy-saving environmental initiatives will immediately shave money off energy-bills.  However, a genuine and heartfelt desire to 'give something back' is a key factor in the success of any CSR campaign," she said.
Nudds added, "Consumers do care about what companies are doing, which is why it is the responsibility of the brand to share this information with them so that they are able to draw their own conclusions. A brand should be able to demonstrate through its programme of activities that it is not just 'dipping in and out' but that there is continuous and integrated support for the organizations and initiatives that it is supporting."
But with so many charities and social enterprises worth supporting out there, how can companies maximize their CSR reach without overworking their marketing and PR staff?
At PizzaExpress, CSR initiatives are managed with a two-pronged approach.  It focuses on supporting a few organisations as long-term partners in a variety of ways, while leaving space to support initiatives by other organisations.
For example, charities Redress, The Chi Heng Foundation and Hong Kong Cancer Fund are the brand's long-term partners.  There is pizza designated to each of these charities on the PizzaExpress menu.  When a customer orders one of the pizzas, HK$8 is donated to the designated charity.
But the brand also supports the long-term charity partners in other ways, such as through fundraising, awareness-raising, getting together volunteering teams, offering work experience programmes and procurement where appropriate.  An example is purchasing reusable take-out bags from a social enterprise run by The Chi Heng Foundation which employs women and mothers affected by AIDs in China.
A example of an organization that the brand supports in the second tier is Feeding Hong Kong, where PizzaExpress chefs bake leftover dough at the end of the day into flat bread and donate them to the charity, and chefs also help out with cookery classes at charities supported by Feeding Hong Kong.
Other organizations include Clean Air Network Airmazing Race, the Sedan Chair Race, the Stanley Sea School, Ocean Park Conservation Fund, Habitat for Humanity and Movember.
[gallery link="file" ids="54899,54898,54897"]
Lui said, "Companies looking to replicate this approach should seriously consider who they have supported in the past and why, and then draw up a list of criteria, based on research with their customers, employees and other relevant stakeholders.  They can then use this criteria to evaluate and agree on which are the most appropriate and relevant concerns to support."
The restaurant chain plans to open one or two more restaurants in Hong Kong, to add to its existing portfolio of 12 restaurants.  Pizza Express Hong Kong also runs nine restaurants in Shanghai.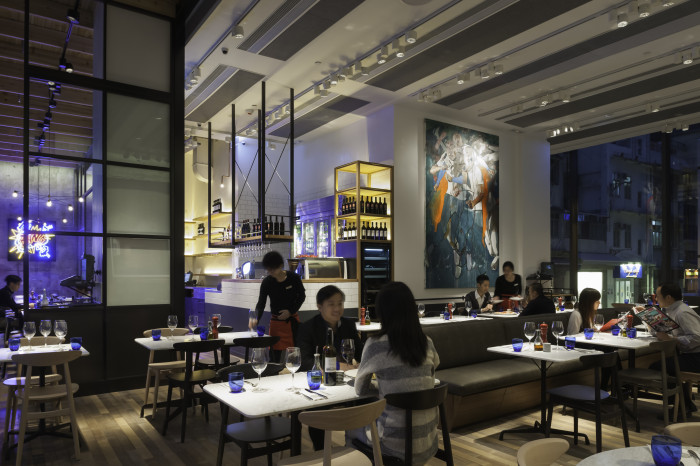 The biggest challenge of expanding its CSR programme in mainland China, where PizzaExpress currently supports charity Care for Children in addition to The Chi Keng Foundation, is conducting accurate due diligence of local charity organisations.
"There are many aspects of our CSR programme that remain practical to replicate in China and we have been able to achieve this - ethical sourcing, valuing and engaging our employees, open and honest relationships with customers and minimizing our environmental footprint," said Lui.
He added, "We have also worked with some very genuine charities in China, and also support these in Hong Kong, which allows us to create similar fundraising and awareness programmes in China.  It is, however, challenging to identify new charities and concerns in China, so we would not embark on a new relationship with a charity in China unless we were confident that it is absolutely genuine."