The Philippines ranked third in the latest consumer confidence global index from Nielsen, optimism shared by most markets in the Asia Pacific region.
The country's index score was 116, up two points from the fourth quarter of 2013. It is just behind poll leaders India with a score of 121 and Indonesia with 124, the later now leading the pack for the the fifth consecutive quarter.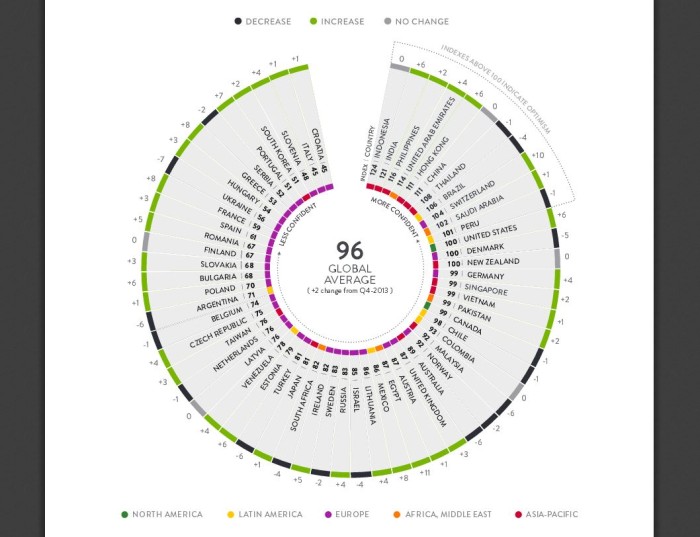 For the first three months of 2014, consumer confidence grew in eight of the 14 markets surveyed in the Asia Pacific region, resulting to a regional average of 106. Confidence scores in Indonesia, China and New Zealand were flat, while Thailand, Malaysia and Australia recorded a drop
The region's continued optimism is well above the global average of 96, representing 60 countries. The two-point increase from last year resulted to the highest score on Nielsen's record books since the first quarter of 2007 as global consumer confidence returns to a pre-recession level.
Croatia and Italy each reported the lowest consumer confidence scores (45) while Egypt (87) and Switzerland (104) saw the largest quarter-on-quarter increases of 11 and 10 points, respectively. Ukraine (56) reported the biggest quarterly decline of seven points