Procter & Gamble, partners for the upcoming Olympic games, has kicked off the "Thank You Mom" campaign with the help of world renowned athletes for this year.
This year's campaign is supported by more than fifteen P&G brands around the globe. The campaign ran at the Vancouver games of 2010 and the Special Olympics of 2011, and made its major push during the 2012 Olympic Games in London.
This year, P&G Beauty will inspire women to 'Look Winter Wonderful' this season, and the Olay campaign in particular will feature Lindsey Vonn (U.S. Olympic Gold Medalist, Alpine Skiing).
Gillette is encouraging men everywhere to 'Reveal their Inner Steel' featuring Alexander Ovechkin (Russian Olympian, Ice Hockey), as well as Sven Kramer (Dutch Olympic Gold Medalist, Speed Skating) Pantene and Elena Ilinykh (Russian Olympic Hopeful, Figure Skating), are aiming to prove that hair can pass the winter torture test to 'Win Over Winter and Shine!'.
Head & Shoulders is washing out flakes, washing in Inner Confidence with Evgeni Malkin (Russian Olympian, Ice Hockey).
Bounty recognises that if you're raising an aspiring athlete, then it helps to be uninhibited by messes with the 'Let the Spills Begin' campaign featuring Julie Chu (US Olympic Medalist and National Team Forward, Women's Ice Hockey).
Blend-a-Med and Crest campaigns, featuring Alena Leonova (Russian Olympic Hopeful, Figure Skating) and Evan Lysacek (U.S. Olympic Gold Medalist, Figure Skating) highlight that when you want to get noticed you need to "Be Prepared for Your Spotlight Moment".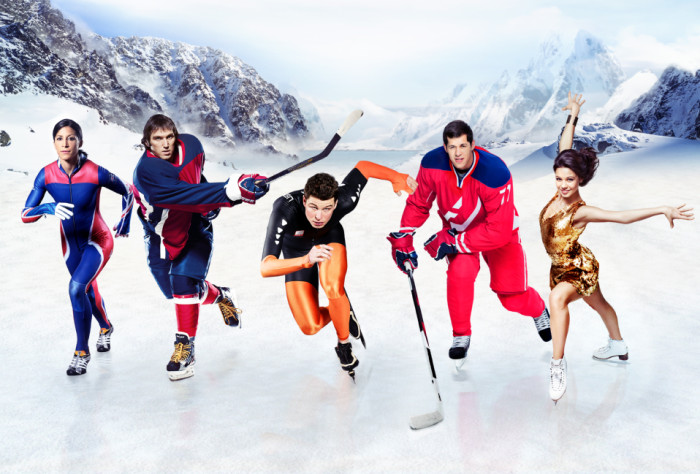 In Japan, P&G will also launch the global "Proud sponsor of moms" campaign in support of the Sochi 2014 Olympic Winter Games from December 2013. The campaign, which features top Japanese figure skaters Daisuke Takahashi and Yuzuru Hanyu as Sochi 2014 Olympic Winter Games ambassadors for P&G Japan, will both be playing a starring role in the company's upcoming advertising and promotional activities.
"P&G brands look at Olympic sponsorship through a special lens," Marc Pritchard, P&G, global brand building officer said.
"Our brands don't just live at the finish line; they're about the everyday journey athletes take to get to the Games, a journey they started in childhood with their moms. That's why if a P&G brand sponsors an athlete, we also celebrate the mom who helped get them there."
As part of P&G's dedication to bringing the best to moms around the world, the Thank You Mom campaign will come to life through a variety of media channels and in store. Two million retailers throughout the world will feature P&G Olympic Games-themed athlete packaging, end caps and displays.
"From Pampers to Crest and Ariel, our brands exist to serve moms and their families," said Pritchard.