A record-breaking event is next up in Watsons Water's line-up of marketing campaigns.
Fitness expert Brian Cha will aim to break the world record for generating the most electrical energy by pedaling a bicycle for 24 hours from 3pm on 7 June till 3pm the next day at Olympian City.
Last February, Cha became the Guinness World Record holder of driving the most golf balls into a targeted area in 12 hours.
"Persistence is a brand value that we have been keen to communicate to consumers in the past," said Kim Siu, general manager of marketing at Watsons Water.
"We believe that cycling is a sport that requires persistence to take the athlete to the finishing line. Organising the Persistence for World Record Breaking event allows Watsons Water to demonstrate persistence in action."
To break the world record, Cha needs to continuously raise the bar and Siu hopes this will have an inspirational effect on Watsons Water customers.
"We collaborate with Brian Cha because he shares the same vision as Watsons Water to inspire people to set higher goals and to pursue their dreams," he said.
During the event, certain time slots will be open for the general public to join in and cycle with Cha and Siu expects 300 to 400 cyclists to take part.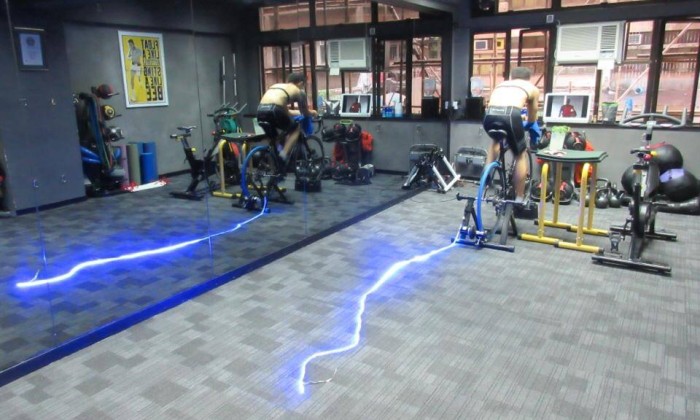 Also part of the campaign is a lucky draw, where customers who purchase a bottle of Watsons Water until 19 June has a chance to win prizes.  Customers can register by logging onto a Facebook page or calling the lucky draw hotline and submitting the 10-digit registration code printed on the bottle.  Alternatively, they can scan a QR code.
There are two daily prizes, one weekly prizes and one grand prize on offer across the entire campaign.
[gallery link="file" ids="49617,49618,49615"]
Static adverts for the campaign were launched in early May and will continue to be placed in mainstream print media as well as in-store promotional spaces at stalls, convenient stores, supermarkets.  Other media for the advertising campaign running until early June is Facebook, other online platforms and the radio.
Featured in the static ad is Sarah Lee, Hong Kong Olympic cyclist who won bronze in the 2012 London Olympics.  Lee has been featured in Watsons Water TV commercials since 2012.
"Her persistence in pursuing her athletic goals is inspirational and matches Watson Waters brand values," said Siu.
He adds that the backdrop of the ad, which shows Hong Kong's night scene, visually demonstrates the generation of energy in an environmentally friendly way.
In the long run, Siu said the campaign falls inline with the brand's long term plans to continue sponsoring sports events such as the Standard Chartered Hong Kong Marathon.
"In fact, many other sports also require persistence," he said. "We encourage the public to maintain a health lifestyle through sports and exercise while drinking pure water is also a vital part of maintaining good health."