Health and beauty brand OSIM has broken away from traditional marketing for its latest uHIP massager.
The uHIP marketing campaign comes with a daring TVC and a playful social media strategy.
The TVC will run until Chinese New Year.
The campaign includes print ads, roadshows, and a Facebook activation game where users visiting some of the road shows were asked to take photos on-site and share them on Facebook in exchange for a free gift.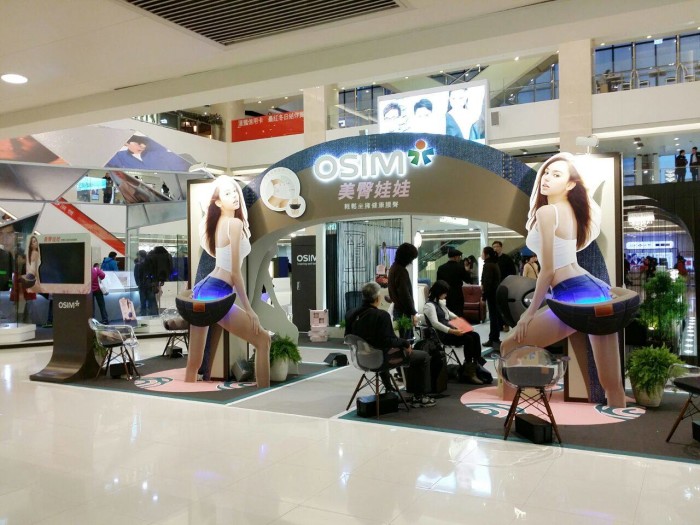 "The TVC is more daring than what we have done before – we didn't want to waste the potential of the product, which is very playful," Janice Tse, assistant marketing manager at OSIM, said.
"We want people to respond by seeing our product as unconventional and this method of marketing makes our brand younger and more refreshing. That's why even in our print ads and TVC, we featured young ladies and focused on their body shapes, rather than using celebrity spokespeople.
"Traditionally, people think of our brand as mostly appealing to the middle class or older customers who experience sores and pains. This campaign breaks away from that."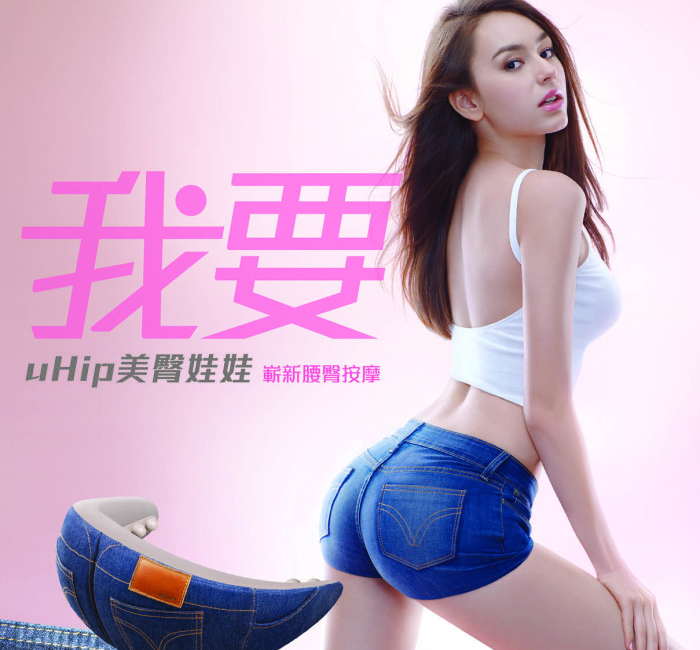 Meanwhile, its social media campaign features quirky trivia about animal arses, which were produced by the brand's in-house marketing team, and re-posts of social media content produced by key opinion leaders (KOLs) such as singers and bloggers.
A photograph posted by a key opinion leader who received the product from the brand as part of its PR strategy.
Tse said much of the inspiration for the social media content and ad creatives came from the product design itself.
"Small massage products tend to have a very corporate look and are usually khaki-coloured. But with this hip massager, our R&D team decided to go for a denim pattern. That's why in the TVC, the three ladies are wearing denim shorts to emphasise their hips," Tse said.
"Denim is also unisexual, making the product accessible to men too."
But the product design did not sit well with some Facebook users who objected to a product shaped like buttocks.
While the social media content quizzing Facebook users about little known functions of animal buttocks came from the brand's in-house marketing team, the rest of the posts came from the KOLs.
"We sent them the product and expected them to post photos of it on social media but the way they presented the product went beyond our expectations," Tse said.
"We don't think it's embarrassing to share the KOL-generated content at all."
Interesting, the campaign also incorporates radio advertising where audio ads were placed on a pop music radio station. The brand sponsored hourly time announcements every other hour, which featured tag lines about health problems that come with wearing tight jeans or sitting in one place for too long and product promotion.
Is the TVC too sexual?
After the TVC was posted onto the brand's Facebook page, some users said it is too sexual and doesn't seem to match with the product, which is in the health and beauty category.
Facebook user Pe Wong wrote, "I don't know where they are trying to go with this – go play this on an adult channel!" while Facebook user Winnie Chu commented, "Whoever made this ad must be a pervert.  It's sad that a good health product like this massger needs to be promoted this way."
Another Facebook commentator Sylvia Sin said she liked the product and has bought it, but wrote, "The delivery, message and dance moves in the ad are inappropriate."
Meanwhile, Facebook user Vanessa Tam asked, "Why do you need women bumping buttocks against one another's to sell a product?"
Tse admits that the TVC is a little sexy but it attracts people's attention by portraying the product as something so desired that people would fight over it, which is why the women are seen slamming their bums against each other's.
"If the sexiness connects well with the product and brings out the meaning of our message, then it's okay.  We show the women fighting over the product and then explain why they want to be the first to try it," she said.
"If we started with an educational message that began with, 'Did you sit for too long and feel stiff?' or 'Do you find wearing tight jeans can be bad for your hip?', the message wouldn't be memorable and help us break into this market.  We didn't deliberate intend the ad to be sexy – we just wanted it to give a feel of youth and cheerfulness."
TVC Credits:
Creative Agency: Uth Creative Group Limited
Creative Team: Tim Chan, Ming Chan and Adam Chiu
Account Management Team: Winnie Yuen, Cathy Law and Vico Woo
Production Company: Happy Birthday Limited
TV Producer: Eric Lau
Media Agency: Mindshare