This article is first published in the Feburary issue of Marketing Magazine Hong Kong as, "The Man with the Golden Touch".
Marco Balich cannot pick his favourite from the event that he'd produced in life - not a huge surprise, considering the intimidating number of events he has produced.
With over 30 years in television shows, music videos and events production, Balich has a wealth of experience. He served as executive producer for three Olympic Ceremonies, and participated in an additional three, including the 2002 Salt Lake City Flag Handover, the Torino 2006 Olympic Ceremonies, the Rio Flag Handover in London 2012 and the Sochi 2014 production. Not to mention serving as the artistic director of the Italian Pavilion and creator of the iconic Albero della Vita – Tree of Life; a glimpse at the stunning work he has directed makes it understandable that choosing only one as his favourite is no easy task.
"Of course, an Olympic ceremony is one of the most complex and most articulated and important event you can do in my field of business, also because you cannot make mistakes. Otherwise, there's too much reputation behind this," he explained.
"But if I must say, every event has its own story, its own creativity, its own integration; so there's no perfect event."
But one event that is on the top of his wishlist may come as a bit of a surprise.
"My desire would be to be asked to design the light-show of Hong Kong. I watched it last night and ... I would love to contribute," said Balich with a grin.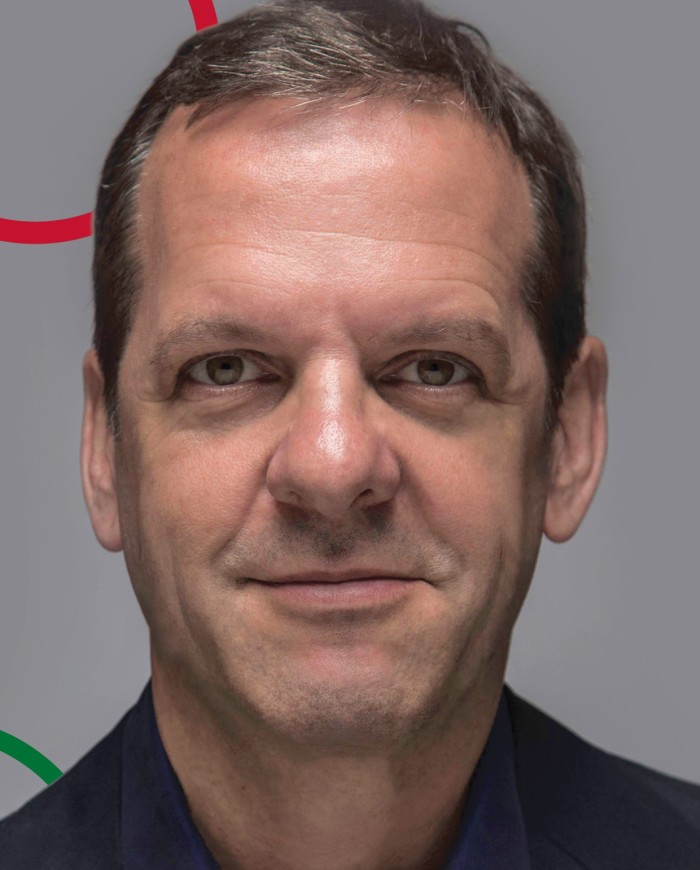 The 56-year-old Milanese entrepreneur, owner of the 5-year-old agency Balich Wordlwide Shows, is not only being considered one of the top Olympic Ceremonies executives, but very often referred as the "designer of emotions" given his dazzling, award-filled career background.
Marketers increasingly see the need to shift from crafting a message to creating engaging customer experiences, and Balich recognised this early on, and started integrating empathy in design and delivery years ago.
"Sometimes in the corporate world, people are too concerned about how big the logo is, rather than thinking: 'What is experience like, and how can the experience connect with the customer, the clients, and the people participating?'" Balich admitted.
Sometimes in the corporate world, people are too concerned about how big the logo is.
His advice, in a nutshell, to entrepreneurs and companies doing conventional, big events, is to shift perspective from promoting the brand for itself, to putting together the brand with an emotional experience: "one that takes the name of the brand to a moment people will preserve in their heart."
"By that, I mean you have to find the soul of the event in every event you do. If you don't find the soul, you just execute, and it becomes dry," he said.
If you want to create an experience, find the soul of something
And while the advice is sound, it begs the question - what is "the soul of something"?
His latest event produced for an automotive brand, for instance, focused on the sound of its engine, "dramatic, full of passion and heartbeat," Balich described.
"Through the sound of engines, the history and passion of racing, there was nourishment for us to perform something very strong, very wild, which we can use to touch [consumers] with passion, with speed, with adrenaline," said Balich.
"You catch something that is straight forward, but deliver it in a grand and beautiful way."
You catch something that is a straight forward, but deliver it in a grand and beautiful way.
Another example, a somewhat rare occasion, is the show Balich and his team produced for the National day of Abu Dhabi, Emirates, in 2016.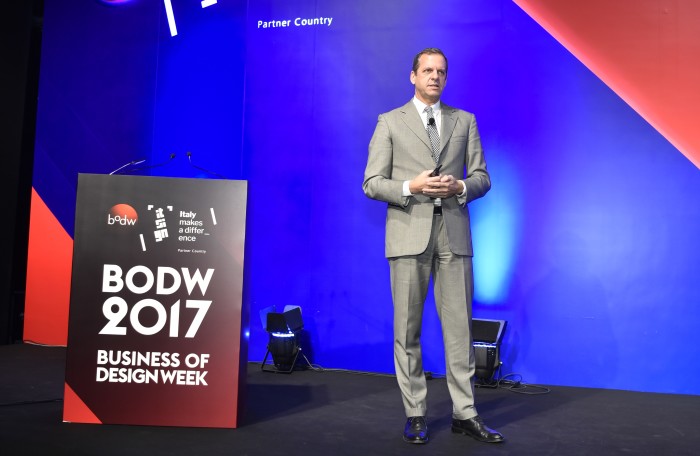 "It was a military parade so it was kind of odd for us, but it was transformed into a celebration of life and peace, and we introduce some beautiful statements of respect, peace and acceptance, that was very bold given the history of Emirates," he recalled.
The key was to identify "the half-full glass", then find the beauty from the event, which in the above case, was the celebration of the pride of a nation that has just awoken to a new era, and a new identity.
"So, you celebrate that in a positive way - not to say that they are one of the richest countries in the world, but to say what can they achieve with their wealth, in order to have a better humanity afterwards."
Balich said that history and industry are always "blossoming or booming in something". If he were to plan a show for the social media industry or technology industry, for example, he'd probably focus on the story of a very strong technological company, where there was a genius engineer with a dream, and his search to find that perfect algorithm - it's about the power of stories.
"If you nail that part, and celebrate that, rather than focusing on the turnover or the billion of people involved whatever, you do something good - you showcase an example of good practice."
If you nail that part of catching the beauty of the industry, and celebrate the beauty rather than focusing on the turnover or the billion of people involved or whatever, you showcase an example of good practice.
It's certainly possible to engage every participant in one gigantic show. But, mind the pace
At the Olympics, Balich said the focus is always on respect, peace and equality - no boundaries. As the most watched event in the world, with at least 3.5 billion viewers watching live broadcasting, it might seem difficult for the show to touch every heart.
Yet Balich said it's made possible by celebrating the simplest virtue - beauty and goodness, as human beings are all the same despite cultural differences.
"Whether you are living in Antarctica or in a village in Africa, you can still relate to good, to pride, something related to heroes. And of course, in the sporty events the athletes sometimes represent them. They represent the effort, the sacrifice, to achieve something with good intention and good will, a beautiful example that we can all relate to," he explained.
"Beauty is the essential part of our process of creation, because beauty is contained in every aspect of life."
On the other hand, execution and delivery revolves more around the rhythm of the show. Taking movies as an example, Balich has witnessed a pronounced difference in the pace of story-telling now when compared to 20 years ago.
"The way of delivering things is more grand, more involving, more immersive," he said.
When you earn a like, it doesn't necessarily transform into a smile
However, Balich said it is more to do with personal intuition than anything else when he is deciding the pace. Similarly, he needs to "feel it [the show]" to understand if it has turned out successful.
"When you see people moving emotionally, and feeling very proud about the company, that is a good reference. It's not something that you can create a marketing manual about, but you see people react, embrace each other; you feel it when they are bored, or when they are witnessing something that they don't care for," he said.
Nowadays, good events are often also the ones that have big impacts on social media. Taking a particularly beautiful sunset in Milan in November last year as an example, he said he had found more than 25 thousand pictures of that sunset filling every news feed on Instagram and Facebook that night. "That is a collective moment of emotion, and you can feel it."
But Balich regarded social media as a tool to involve people, not one that could measure the success of a show.
"I think you have to measure that with the smile you see after the show, not before," said Balich. "Happiness is not something to be measured, it's talking the core of us as human beings, which we should never forget."