Not long ago, "watching TV" meant sitting in front of the screen in your living room, waiting for a favourite programme to come on at a set time. Today, the growth of video-on-demand (VOD) programming options where viewers can download or stream content from either a traditional TV package or an online source.
New data from Nielsen shows 34% of respondents in Hong Kong say they pay to watch VOD programming via pay TV service providers, where just only 11% of them say they pay to watch VOD programming via subscription to an online-service provider such as LeEco or Netflix.
The survey was conducted during 10 August to 04 September last year, when Netflix was not yet available in Hong Kong, the report, therefore, might not fully reflect the circumstance.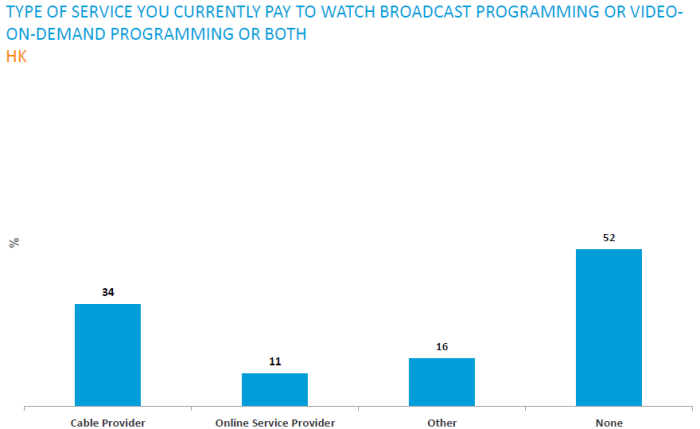 Nevertheless, 81% of the respondents are using their TVs, computers, mobiles or other online devices to watch any type of VOD.
"Today's media landscape is complex, but the growth of video-on-demand programming services can create opportunities for all players in the media ecosystem," said Angel Young, managing director, Nielsen Hong Kong and Macau.
"For audiences, advertisers and content providers alike, an advantage will be gained with an in-depth and keen understanding of not just how consumer viewing dynamics are changing, but why they are changing. Two things were never truer than they are today: Content will always be king and consumers will continue to demand greater control and customisation of the viewing experience. Providers who exceed standards on both fronts will have an advantage."
On the other hand, nearly half (49%) respondents say they are fine to get advertisements if the content is free.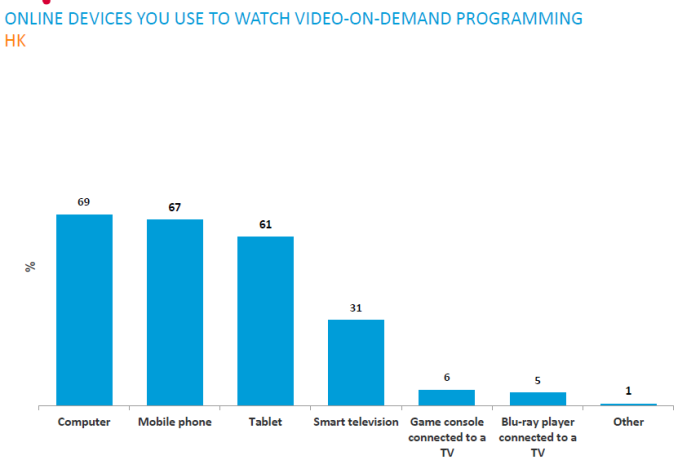 According to the survey, 69% Hong Kong viewers use computer to watch VOD programming, while 67% would use mobile phone to watch. Among those who watch any type of VOD programming, nearly half (47%) said they watch video-on-demand programming at least once a day.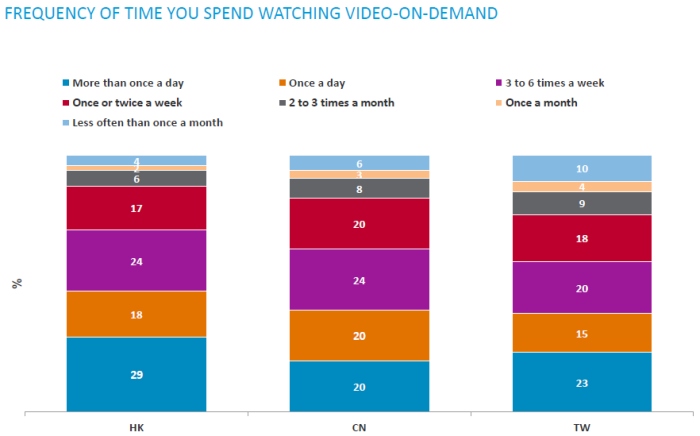 "The increasing popularity of online video viewing services will continue to put pressure on broadcasters and pay TV service providers but a substantial replacement of one for the other is unlikely," said Young.
"For most Hong Kong viewers, online and traditional services are not mutually exclusive, but complementary. Moreover, online video viewing, networks and multichannel video-programming distributors face many of the same challenges, including rapidly evolving consumer preferences, an overabundance of choice and rising content costs."