Despite the hubbub over digital commerce, majority of Filipinos prefer brick-and-mortar stores to shop for groceries, according to two new reports from Nielsen.
The first report, Shopper Trends, found that nine in 10 Filipinos (93%) enjoy grocery shopping in-store, while another eight in 10 respondents take their time to check out all parts of the store during their grocery visit.
Lou-Ann Navalta, Nielsen's Shopper Insights leader in the Philippines, says that locals enjoy weaving through shopping isles and the best way for retailers to take advantage of this behavior is by improving the shopping experience.
Efficient store layouts that can make shopping faster, well-stocked store shelves and the ability to fulfil all shopping needs in one location were cited as the top three drivers influencing store choice among Filipinos.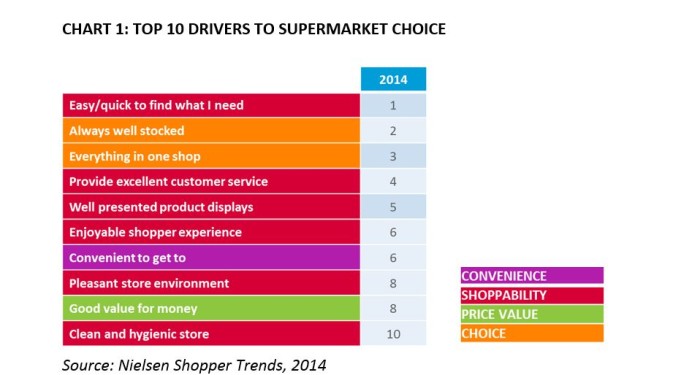 In contrast, proximity has taken a back seat among store choice priorities due to the extensive expansion efforts of retail owners across the country in recent years.
"As the number of supermarkets expands and shoppers' needs evolve, it is no longer sufficient for retailers to rely on convenience factors alone to drive store choice," notes Navalta, adding that having a wide network of stores is "just a minimum requirement nowadays."
Where does e-commerce fit in?
But while Filipino shoppers opt for physical stores for shopping groceries, they are notably becoming avid users of online retail channels when it comes to purchasing non-consumable items like tickets.
In another study, titled the Global Survey of E-Commerce, Nielsen reports that more than half of online Filipinos (55%) intend to buy airline tickets online within the next six month, while 46% plan to make hotel reservations and another 37% intend to purchase event tickets online.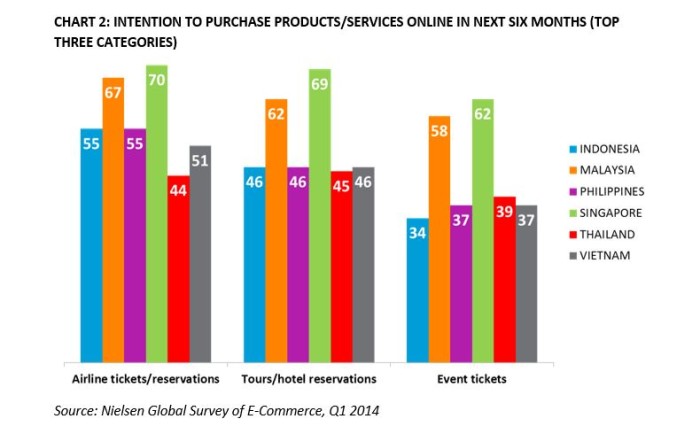 When it comes to devices most frequently used to shop online, mobile phones is growing in popularity across the region, although PCs still dominate majority of Southeast Asia markets. For the Philippines, 71% of online shopping is done via PC, 48% on mobile and 29% on tablets.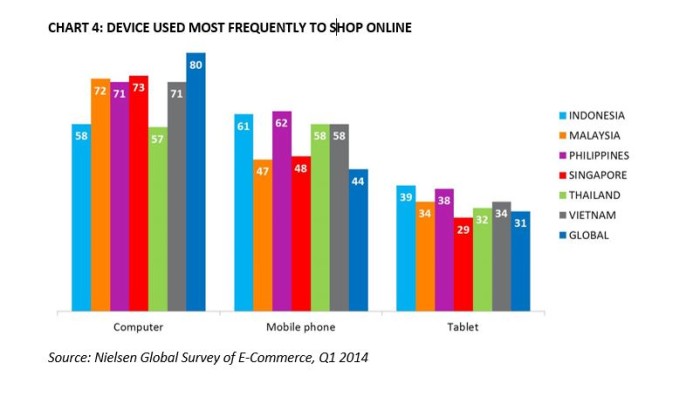 Filipino respondents said they are motivated to shop online because of the ability to view and learn everything about the products they want prior to purchase. Navalta recommends retailers to satisfy this demand for information by making "digital a part of their overall engagement strategy."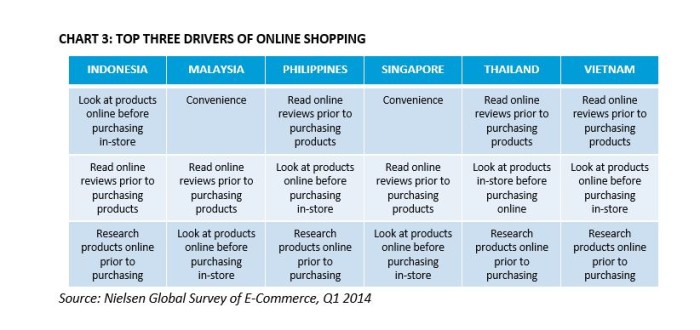 "Across the region, mobile apps and discount alert apps are beginning to gain traction with consumers, and offer an ideal opportunity for retailers to build an online connection with their customers," she said.
Credit card security, however, remains a key concern across the region. Nielsen reveals that five of the six Southeast Asia markets ranked above the global average with respect to their concern around providing credit card information online.
Filipinos are the most cautious when it comes to paying online by credit card (67% do not trust giving their credit card information online), followed by Thais (62%), Indonesians (60%), Vietnamese (55%), Malaysians (52%) and Singaporeans (41%), compared to 49% of consumers globally.