PRIZM has been appointed to oversee digital and social media for Hong Kong tourist attraction Ngong Ping 360.
PRIZM will help develop and execute the digital marketing campaigns and social media management for a period of one year.
One of the launched projects will include its Children's Day promotion.
Ngong Ping 360 has been looking to build its brand as a "home-grown" attraction for the Hong Kong market by engaging the community with events and activities.
Earlier this year it hosted a month-long promotional to attract families and Hong Kong children aged 3 to 11 years, with free cable rides.
The campaign aimed to create some online buzz and sharing, with a view to bigger exposure on social media platforms, particularly Facebook.
To creatively families into visiting Ngong Ping 360, PRIZM used Facebook to spread the message about the promotion with a combination of posts and video.
Apart from online promotions, there were activities held at Ngong Ping 360 itself.
A photo shooting board game was used to encourage families to take pictures and share them. The reach of the campaign exceeded 2.6 million people.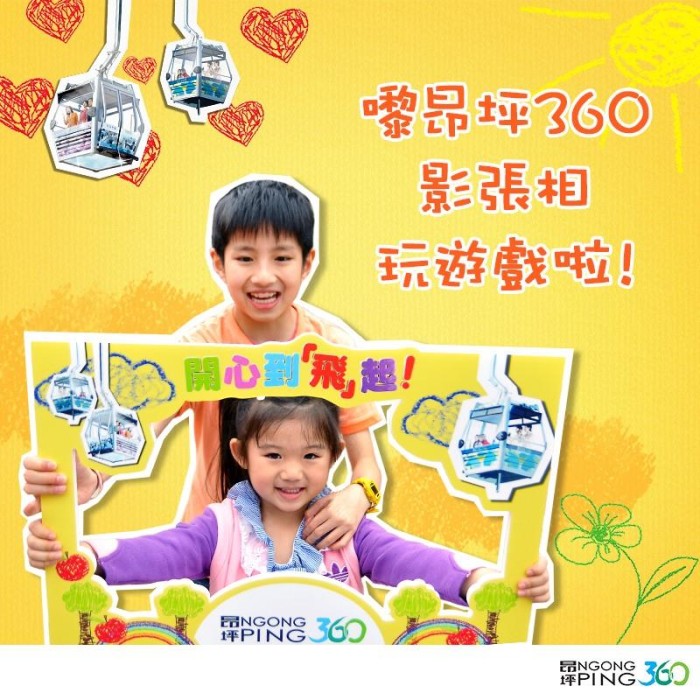 Credits:
Project: Ngong Ping 360 Children's Day Promotion
Client: Ngong Ping 360
Agency: PRIZM
Director: Jeffrey Hau
Senior Account Manager: Kelvin Wong
Art Director: Winston Leong
Copywriter: Andrea Choi
Source: PRIZM