To spur more companies to adopt innovative technologies and improve their operational efficiency, the National Productivity Council is launching a new consumer marketing campaign.
Called the We Are InDIYpendent, the campaign hopes to get Singaporeans to use the self-services facilities. The campaign also aims to feature three key benefits of using self-service fascilities – easy, fast and flexible.
As part of the national campaign to encourage more Singaporeans to embrace DIY, businesses that provide self- service facilities will also be offering special discounts and incentives during the campaign period. The campaign, which was launched yesterday, runs until the end of the year.
Over the weekend, Minister for Manpower, Lim Swee Say and Parliamentary Secretary for Trade and Industry, Low Yen Ling teamed up with local celebrities Michelle Chong and Suhami Yusof in a self-service challenge which pitted them against each other to get as many shoppers as possible to use the self-checkouts. Self-checkout (SCO) is a game-changing initiative created for local retailers.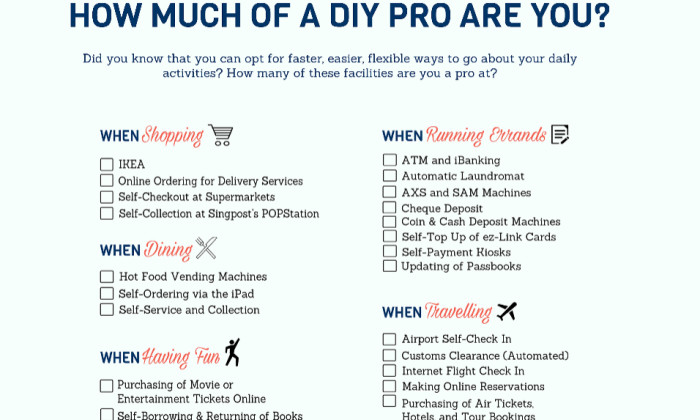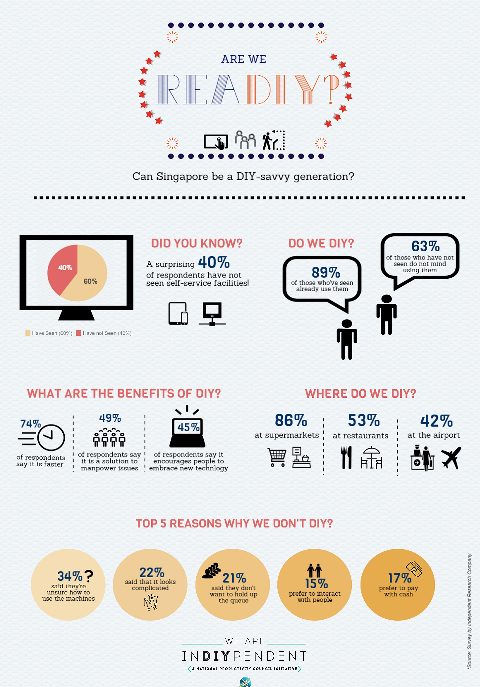 "With a tight manpower situation and increasingly competitive business environment, retail companies need to adopt technologies that require less manpower to improve their productivity," said NPC in a statement.
Meanwhile, the NPC also appointed Ogilvy & Mather and Starcom Mediavest Group for its creative and media businesses respectively, following a pitch.
The NPC sought proposals to develop, manage and execute strategic creative and media plans to support an integrated communications campaign that aims to change mindsets and involve Singaporeans in the national productivity drive.
"We were able to develop a media strategy and plan that best addressed NPC's communication goals. From our recent government wins, our team has the relevant experience and strong track record with government clients, as well as a collaborative working culture that NPC seeks," said Elaine Poh, executive director, Starcom Mediavest Group Singapore.