Mr. Juicy (菓汁先生), a brand under A.S. Watson Group, has a problem.
with more and more local and international players competing in the space, the brand had difficulty standing out on increasingly crowded shelfs.
To refresh the brand, The Gate Hong Kong created a series of special edition packs for three Mr. Juicy products. An up-and-coming Thai illustrator, Suntur, was invited to develop three male characters to represent the "Orange", "Fuji Apple" and "Low Sugar Orange" flavours.
Brokered by media agency PHD Hong Kong, the campaign was rolled out in the past weekend with two-day street events, followed by TV commercial, print, POSM and online media.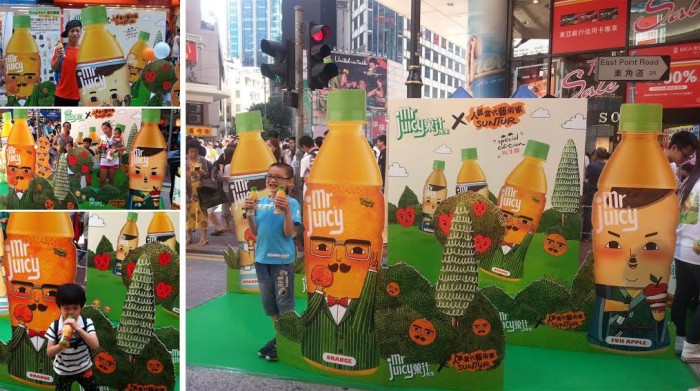 Credits:
Client: Citrus Growers International
Brand: Mr. Juicy
Creative Agency: The Gate Worldwide
Creative Team: Denise Wong, Sonic Choy, Kym Ma, Cecilia Lam, Lai Ming Lok
Account Management Team: Maggie Wong, Rachel Chan, Janice Ng
Illustrator: Suntur