Caltex has launched a regional campaign for Caltex with Techron. With the help of Y&R Singapore, the campaign shows there's "no monkeying around" when it comes to the multiple benefits of keeping your engine clean.
The campaign runs across TV, online, print, outdoor and in-station. The campaign is rolling out in markets such as Hong Kong, Cambodia, Singapore, Thailand, Malaysia, Philippines, and New Zealand as well as on pan-regional TV channels.
The TV spots demonstrates a red Caltex car triumphing over another vehicle in a number of humorous situations, helping its occupants 'Enjoy the Journey'.
Click to watch the full ad below: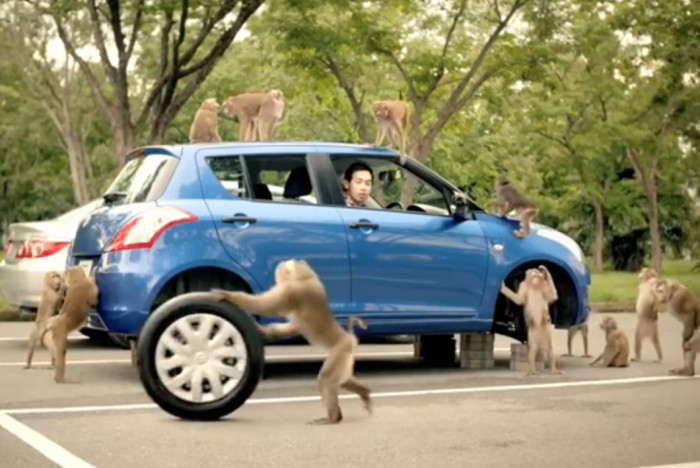 "The cleaning powers of Caltex with Techron are already well-known thanks to previous campaigns […] and this takes 'Clean' to the next stage," Caltex brand manager Brian Fisher said.
Previous campaigns have highlighted that Caltex's patented additive Techron keeps vehicle engines clean. The latest campaign shows why Caltex with Techron is a "Five Star Fuel", by showcasing its multiple benefits in a series of ads.
Farrokh Madon, chief creative officer, Y&R Singapore added that the "campaign delivers rational benefits in an emotionally engaging way."